»

Recipes

»

Cookie
Praline Cookies Recipe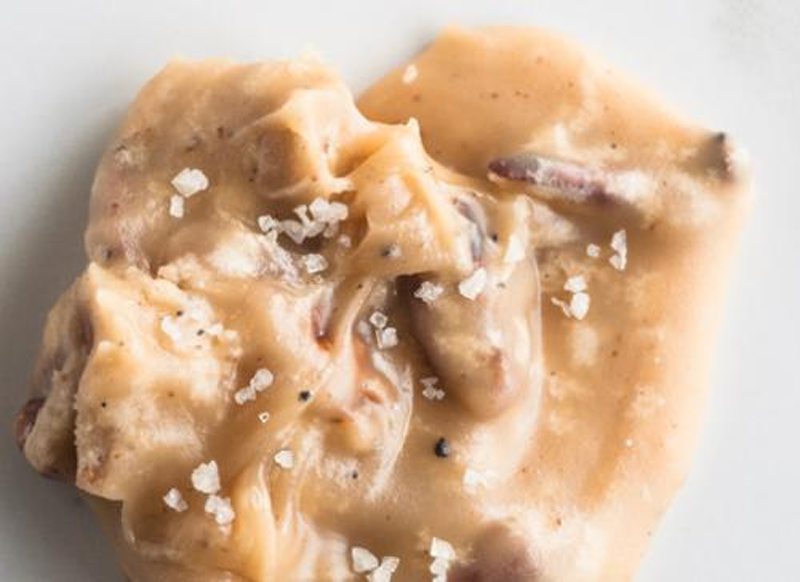 Ingredients
Light brown sugar

1 Cup (16 tbs)

Flour

1 Tablespoon

Salt

1⁄2 Teaspoon

Rum

1 Tablespoon

Egg

1 Medium

(White Only)

Pecan halves

2 Cup (32 tbs)

(Large Pieces)
Nutrition Facts
Serving size
Calories 225 Calories from Fat 134
% Daily Value*
Total Fat 16 g24.6%
Saturated Fat 1.5 g7.3%
Trans Fat 0 g
Cholesterol 15.5 mg
Sodium 85.9 mg3.6%
Total Carbohydrates 21 g6.9%
Dietary Fiber 2.1 g8.5%
Sugars 17.6 g
Protein 3 g5.2%
Vitamin A 0.6% Vitamin C 0.4%
Calcium 1.7% Iron 3.8%
*Based on a 2000 Calorie diet
Directions
GETTING READY
1. Preheat the oven to 300 degrees
2. Grease a baking tray with Pam
3. Sieve the sugar

MAKING
4. In a large bowl, place the sieved sugar, the flour, salt and rum and mix well
5. In another bowl, beat the egg whites
6. Add the egg whites to the flour mixture and then tip in the pecans and mix well till completely incorporated
7. Drop spoonfuls of the mixture on the baking sheet and bake for 30 minutes till done

SERVING
8. Serve hot or warm

TIP
If the pecan halves are turned on their back, more of the cookie dough will stick to the cookie.