»

Recipes

»

Soup

»

Pork & Hominy Soup
Pork & Hominy Soup Recipe
Pork & Hominy Soup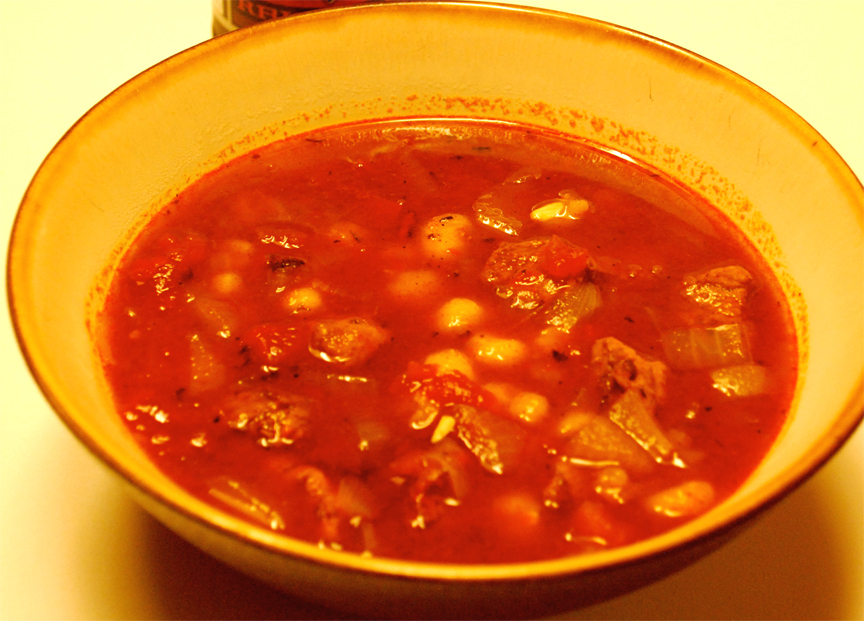 Ingredients
2 large cans (47 oz. each) regular-strength chicken broth

Ham hocks

3 Pound

Chicken pieces

1 pound

2 medium-size onions, cut in pieces

Oregano leaves

1 Teaspoon

Cumin seed

1/2 Teaspoon

Hominy large can

1

, drained

2 or 3 limes, cut in wedges

Fresh tomato salsa

Cream cheese

2 Small

, diced

Roasted red peppers

1 To taste

, diced

2 cups thinly shredded iceberg lettuce

1 to 1 1/2 cups thinly sliced green onion, including some tops

4 to 6 corn tortillas, cut in strips and fried.
Directions
In an 8-quart kettle, combine broth, ham, chicken, onion, oregano, and cumin.
Cover and bring to a boil, then reduce heat and simmer gently for 1 hour.
Pour broth through a wire strainer and return to kettle.
Cover and chill stock.
Discard skin and bones from ham; wrap and chill meat.
Also discard chicken and vegetables.
Lift off solidified fat, return ham to stock, add hominy; cover and simmer gently for 30 minutes.