»

Recipes

»

Seed

»

Poppy Seed Mace Cookies
Poppy Seed Mace Cookies Recipe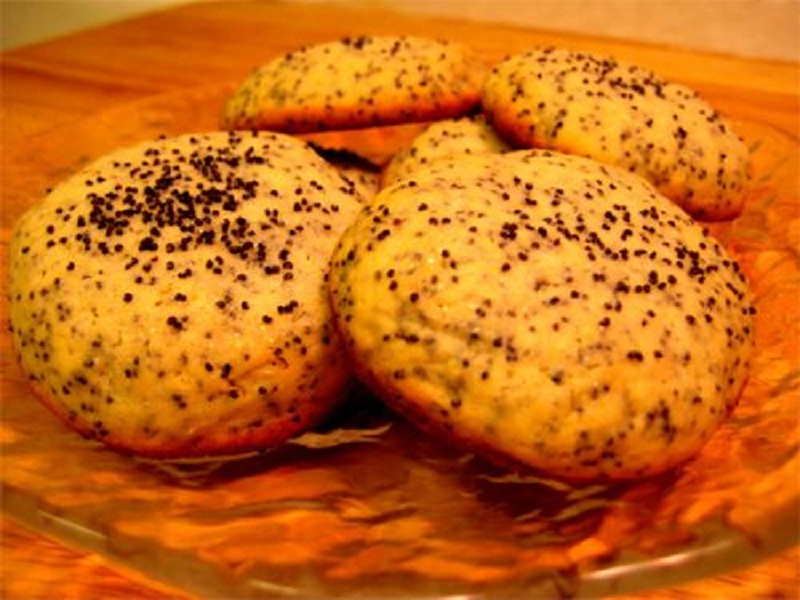 Ingredients
| | | |
| --- | --- | --- |
| | Soft butter/Margarine | 1⁄2 Cup (8 tbs) |
| | Firmly packed brown sugar | 1 Cup (16 tbs) |
| | Egg | 1 |
| | Milk | 1 Tablespoon |
| | All purpose flour | 2 Cup (32 tbs) |
| | Baking powder | 2 Teaspoon |
| | Salt | 1⁄4 Teaspoon |
| | Powdered mace | 1⁄2 Teaspoon |
| | Poppy seeds | 2 Tablespoon |
Nutrition Facts
Serving size
Calories 709 Calories from Fat 247
% Daily Value*
Total Fat 28 g43.6%
Saturated Fat 15.5 g77.6%
Trans Fat 0 g
Cholesterol 114.3 mg
Sodium 360.1 mg15%
Total Carbohydrates 106 g35.5%
Dietary Fiber 3.3 g13.1%
Sugars 55.5 g
Protein 10 g19.7%
Vitamin A 15.6% Vitamin C 0.34%
Calcium 36.8% Iron 25.8%
*Based on a 2000 Calorie diet
Directions
GETTING READY
1. Preheat oven to 400°F before baking.

MAKING
2. Beat butter to a creamy level. Beat in eggs and sugar and whisk till mixture turns light. Stir in all the ingredients, excluding seed and mix thoroughly.
3. Make the mixture into balls of 1 inch diameter. Using your hands, make the balls into the shape of a cookie of 1/4 inch thickness. Make a depression in the middle and sprinkle seed in the depression. Bake for 6 to 8 minutes.

SERVING
4. Serve warm or store and use as desired.