»

Recipes

»

American

»

Popover

»

Popovers
Popovers Recipe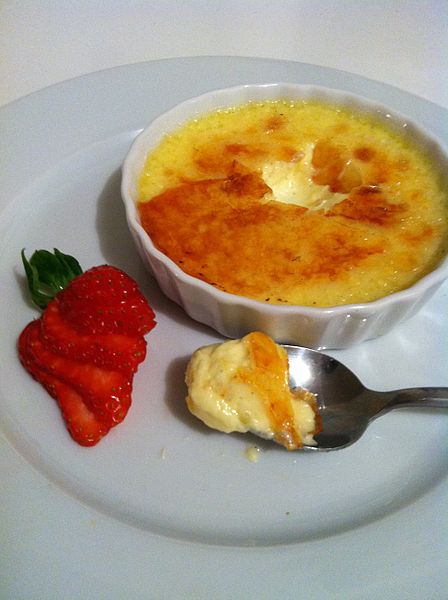 Ingredients
Eggs

3

Milk

1 Cup (16 tbs)

Flour

1 Cup (16 tbs)

, sifted

Salt

1⁄2 Teaspoon
Nutrition Facts
Serving size: Complete recipe
Calories 805 Calories from Fat 211
% Daily Value*
Total Fat 23 g36.1%
Saturated Fat 9.1 g45.3%
Trans Fat 0 g
Cholesterol 657 mg
Sodium 1271.8 mg53%
Total Carbohydrates 108 g36.1%
Dietary Fiber 3.4 g13.5%
Sugars 13.4 g
Protein 39 g78.1%
Vitamin A 19.2% Vitamin C
Calcium 35.4% Iron 47.9%
*Based on a 2000 Calorie diet
Directions
Beat eggs just until foamy in a medium-size bowl; add milk, flour, and salt all at once; beat briskly 1/2 minute.
Scrape down side of bowl; beat 1 1/2 minutes longer.
(Batter will be thin and smooth.)
Pour into 6 well-greased 6-ounce custard cups, filling each 2/3 full.
Set cups, not touching, in a shallow pan.
Bake in hot oven (400°) 50 minutes, or until puffed and golden brown; remove from cups.
Poke a small hole in side of each to let steam escape; place on wire rack to cool.
Image Courtesy :
http://en.wikipedia.org/wiki/Cr%C3%A8me_br%C3%BBl%C3%A9e