»

Recipes

»

Jam

»

Plum Jam
Plum Jam Recipe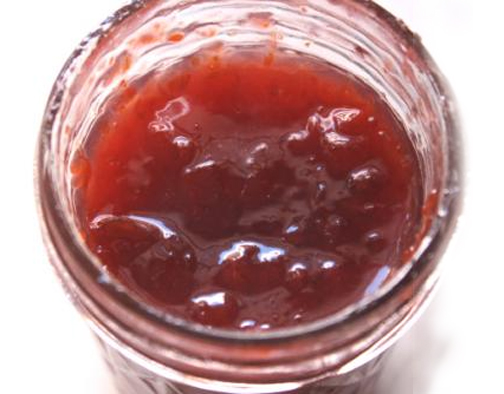 Ingredients
Plums- 2 lb., stoned

Sugar

1 3/4 Pound

Rum

1 Small

Lemon

1

, squeezed
Directions
GETTING READY
1) Preheat oven to 200°F.
2) Soak the clay cooking pot, in water.

MAKING
3) Mince the plums or chop finely.
4) In a bowl, place the plums and mix in lemon juice and rum.
5) Allow to soak for 2 hours.
6) Stir in the sugar and turn the plum mixture into clay pot.
7) Put the lid on and bake in oven for 4 hours.
8) Check once, if too dry add little water.

SERVING
9) Serve as desired.

jeste says :
Haven't made this recipe *yet* and I already see HUGE problem. Call me crazy, but preheating an oven to 400 and *then* putting your well-soaked clay pot in there? I don't think so. Recipe for disaster. *Always* put your clay pot in a cold oven if you want to use it again. Will adjust accordingly.
Posted on:
3 July 2012 - 4:08pm
Hi Thanks for your input. Indeed 400 degrees seemed to be an obvious error.
Posted on:
4 July 2012 - 1:53pm