»

Recipes

»

Scone

»

Scone

»

Plain Scones
Plain Scones Recipe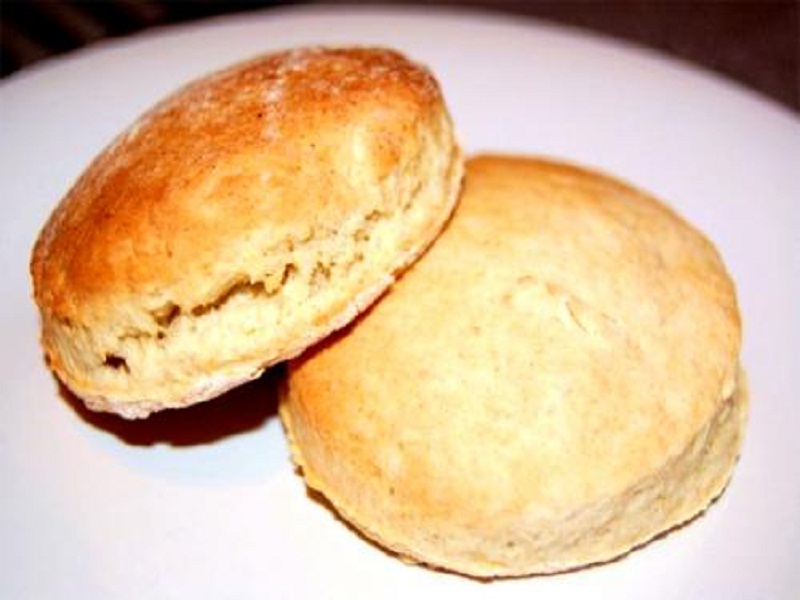 Ingredients
Self raising flour

8 Ounce

, sifted (225 g, plus a little extra)

Butter/Margarine

1 1⁄2 Ounce

(40 g, at room temperature)

Milk

1⁄4 Pint

(150 ml)

Caster sugar

1 1⁄2 Tablespoon

Salt

1 Pinch
Nutrition Facts
Serving size: Complete recipe
Calories 1271 Calories from Fat 357
% Daily Value*
Total Fat 41 g62.4%
Saturated Fat 24.4 g122.2%
Trans Fat 0 g
Cholesterol 103.4 mg
Sodium 3189.1 mg132.9%
Total Carbohydrates 197 g65.7%
Dietary Fiber 6.1 g24.5%
Sugars 29.3 g
Protein 27 g53.3%
Vitamin A 23.7% Vitamin C
Calcium 91.3% Iron 59.1%
*Based on a 2000 Calorie diet
Directions
GETTING READY
1 Preheat the oven.
2 Lightly grease a baking sheet.

MAKING
3 In a bowl, sift the flour.
4 Rapidly rub the butter into it , using your fingertips.
5 Stir in the sugar and salt.
6 Use a knife to mix in the milk little by little.
7 Dust your hands with flour a little and knead the mixture to a soft dough; add a drop more milk if it feels at all dry.
8 Turn the dough out onto a floured pastry board.
9 Roll it out, using a lightly floured rolling pin to a thickness of not less than 2 cm.
10 Place a 1 1/2 or 2 inch (4 or 5 cm) pastry cutter (either fluted or plain) on the dough.
11 Tap it sharply so that it goes straight through the dough, do not twist it.
12 Knead the dough trimmings together again and repeat until you have used it all.
13 Arrange the scones on the prepared baking sheet.
14 Dust each one with a little extra flour.
15 Bake near the top of the oven for 12-15 minutes or until golden brown.
16 Let cool on a wire rack.

SERVING
17 Serve slightly warm, still crisp on the outside and soft and light inside.