»

Recipes

»

Dough

»

Plain Pasta Dough
Plain Pasta Dough Recipe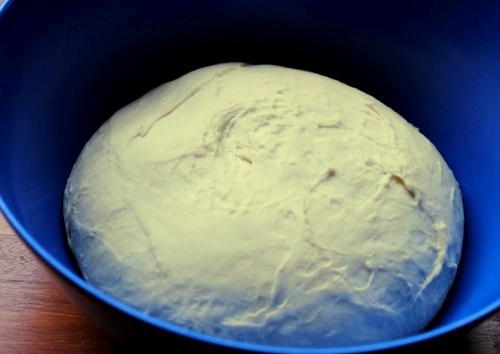 Ingredients
Eggs/Null

15 Large

(Null)

Regular strength chicken broth/Water

10 Tablespoon

(Null)

Olive oil/Null

10 Teaspoon

(Null)

Semolina flour/Null

4 Pound

(For Pasta, About 10 2/3 Cup)
Nutrition Facts
Serving size: Complete recipe
Calories 7681 Calories from Fat 1113
% Daily Value*
Total Fat 125 g191.6%
Saturated Fat 30.1 g150.7%
Trans Fat 0 g
Cholesterol 3172.2 mg
Sodium 1427.9 mg59.5%
Total Carbohydrates 1294 g431.5%
Dietary Fiber 56 g224%
Sugars 6.4 g
Protein 319 g638.1%
Vitamin A 73.1% Vitamin C
Calcium 39.8% Iron 388.9%
*Based on a 2000 Calorie diet
Directions
In a food processor, whirl 3 eggs, 2 tablespoons broth, and 2 teaspoons oil to blend.
With motor running, add 2 cups flour.
Then add 2 to 3 more tablespoons flour until dough forms a ball and feels only slightly sticky.
Repeat steps to make 4 more batches of dough.
If made ahead, put each batch in plastic bag; chill up to 2 days.
Freeze to store longer.