»

Recipes

»

Bean

»

Pinto Beans Ranch Style
Pinto Beans Ranch Style Recipe
Pinto Beans Ranch Style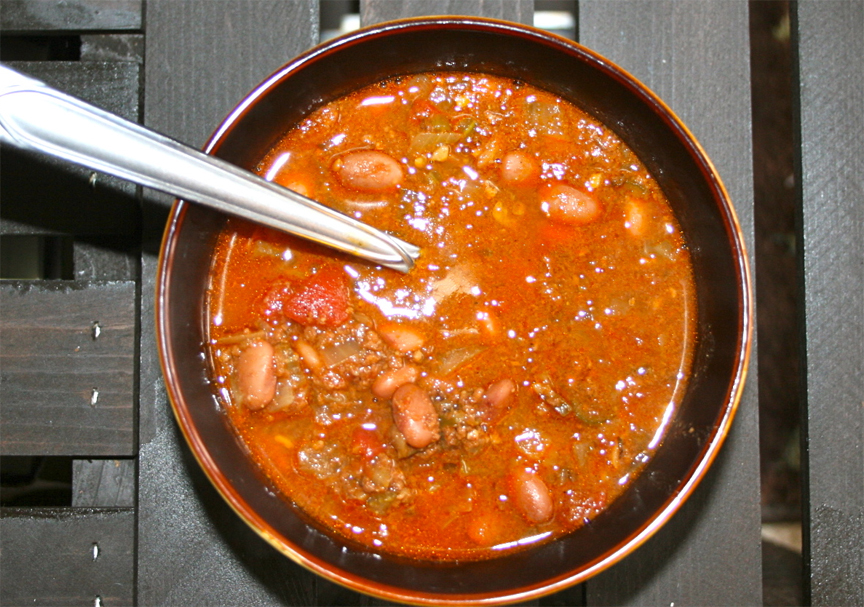 Ingredients
Pinto beans

1 pound

1 good-sized onion, sliced

Chili powder

1/4 Teaspoon

Tomatoes

1 Can (10oz)

1/2 cup brown sugar or honey

Smoky bacon slice

1
Directions
Pick beans over, cover with cold water and let stand overnight.
Next morning, drain and cover with boiling water.
Boil steadily 1 hour.
Pour off water, and re-cover with boiling water so that about 2 inches of water shows above the level of the beans.
Boil steadily 1 hour, then add bacon find, salt, and pepper to taste.
Continue boiling 1 hour more, then add remaining ingredients.
Cook 2 or 3 hours longer.
They will be good any time from then on and can be heated on the grill whenever they are needed.
More water may be added from time to time, in order not to burn the thick soup that accumulates.
Old fashioned pink beans may be used, but they must be cooked 2 hours longer.