»

Recipes

»

Pudding
Pineapple Pudding Recipe
This Pineapple Pudding is one of the simplest desserts improvised to suit different tastes. Brimming with refreshing flavors, this Pineapple Pudding is sure to tickle your taste-buds. Indeed a great way to indulge your sweet tooth in!
Pineapple Pudding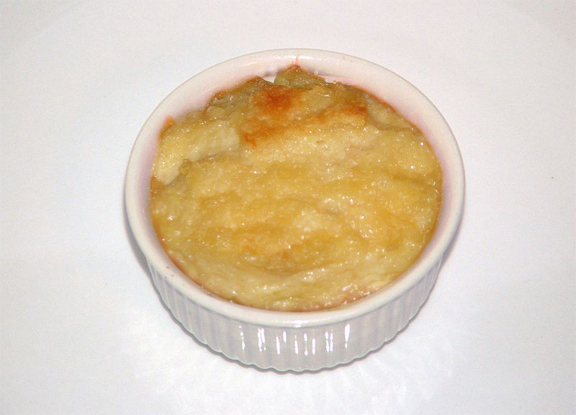 Ingredients
Grate 1 pineapple, or more

Sugar

1 Cup (16 tbs)

1 small cup water

1 dssrtspn. custard powd.
Directions
Bring water and sugar to boil, add grated pineapple, simmer a few minutes, thicken with custard powder mixed to a paste with a little water.
Stir in a lump of butter.
Remove and pour into a wet mould, or dish, or pour into a flan case.
Serve with cream.