»

Recipes

»

Cookie

»

Pineapple Cookie Dessert
Pineapple Cookie Dessert Recipe
This Pineapple Cookie Dessert is guaranteed to be loved by all! Served with a scoop of ice cream, this is a wonderful treat for the kids too. Try out this recipe and let me know if you loved it too!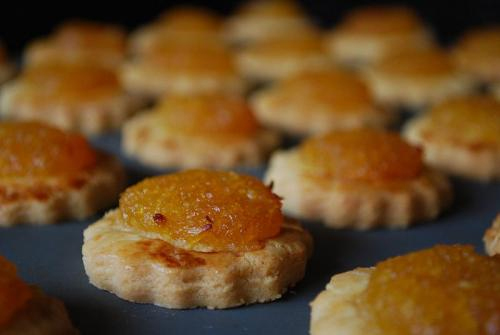 Ingredients
Pineapple

1

Shortening

1/2 Cup (16 tbs)

Sugar

3/4 Cup (16 tbs)

Egg

1

, Well beaten

Flour

2 Cup (16 tbs)

, sifted

Baking powder

1/2 Teaspoon

Salt

1/4 Teaspoon

Brown sugar

1/4 Cup (16 tbs)

Vanilla Ice Cream

1 Pint
Directions
GETTING READY
1) Preheat the oven at 375° F.

MAKING
2) Drain the pineapple, reserving 2 tablespoons of the syrup.
3) Using paper towels, pat the slices dry and keep aside.
4) Combine the shortening and sugar and cream till light and fluffy.
5) Blend in the egg and pineapple syrup.
6) Combine and sift the flour, baking powder, and salt.
7) Add into the shortening mix, and mix till a smooth dough.
8) Wrap in waxed paper and refrigerate.
9) On a lightly-floured board, roll out to 1/4 inch thickness.
10) Using the washed, dried and floured pineapple can, slice ten rounds.
11) Arrange on a baking sheet.
12) Top with the pineapple slices.
13) Generously sprinkle brown sugar over the pineapple.
14) Place in the oven at 375°F and bake for 12 to 15 minutes, till lightly browned around the edges.

SERVING
15) Add vanilla ice cream over each pineapple-topped slice and serve.