»

Recipes

»

Pudding
Pineapple Pudding Recipe
Pineapple Pudding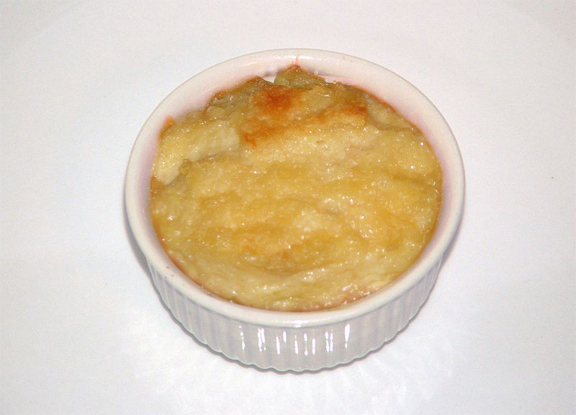 Ingredients
Cornflour or custard powder - 2 ozs

Milk

1/2 Pint

Pineapple juice

1/2 Pint

Sugar

1 Ounce

Pineapple chunks - 1/2 tin

Egg yolks

2

Meringue

Egg whites

2

Castor sugar - 2-4 ozs
Directions
GETTING READY
1. Preheat the oven to 350° F

MAKING
2. In a large pan, combine the cornflour and milk and mix well
3. Add the pineapple juice, sugar and chopped pineapple and mix well again.
4. Beat the yolks and add to the pan.
5. Bake in a centre of a moderate oven 350° F for 15 minutes.
6. Make a meringue by whipping whites and sugar and pile in the center of the pie or pudding.
7. Place in the oven and bake again at 250°-275° F for one hour

SERVING
8. Serve warm at room temperature.