»

Recipes

»

Punch

»

Pimm's Punch
Pimm's Punch Recipe
The first time I ever tried bourbon, vermouth, rum and fruit all together was in this Rusty Nail recipe. Several had told me it is good but I never expected the combo to be this great till I tried out this Pimm S Punch. Good one to prepare!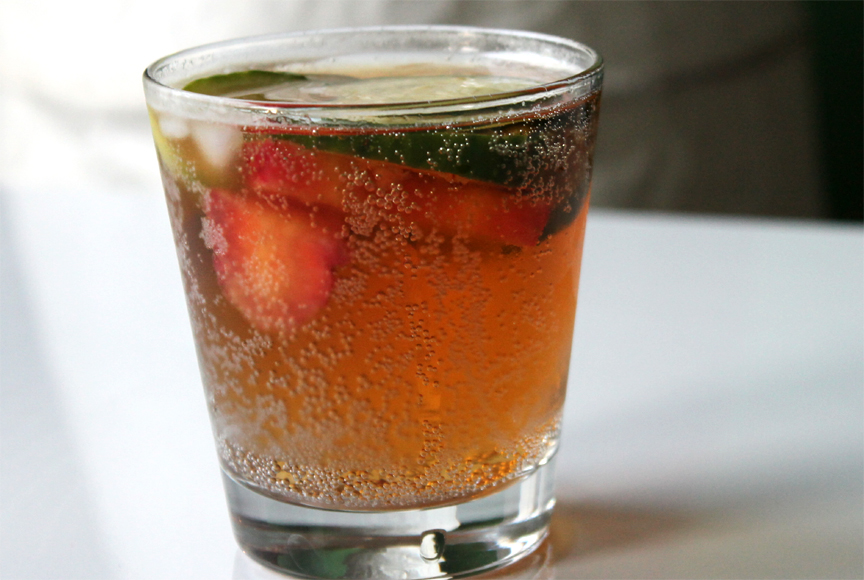 Ingredients
Ice

375 ml Pimm's No. 1

Bourbon

375 Milliliter

Sweet vermouth

180 Milliliter

Light rum

180 Milliliter

Orange juice

300 Milliliter

Pineapple fruit

750 Milliliter

Cherries

75 ml orange juice, extra, frozen in ice-cube tray
Directions
Place ice in punch bowl.
Add Pimm's, bourbon, vermouth and rum; stir to mix.
Pour in orange juice and champagne.
Add fruit and frozen cubes of orange juice.