»

Recipes

»

Pickled Watermelon Rind
Pickled Watermelon Rind Recipe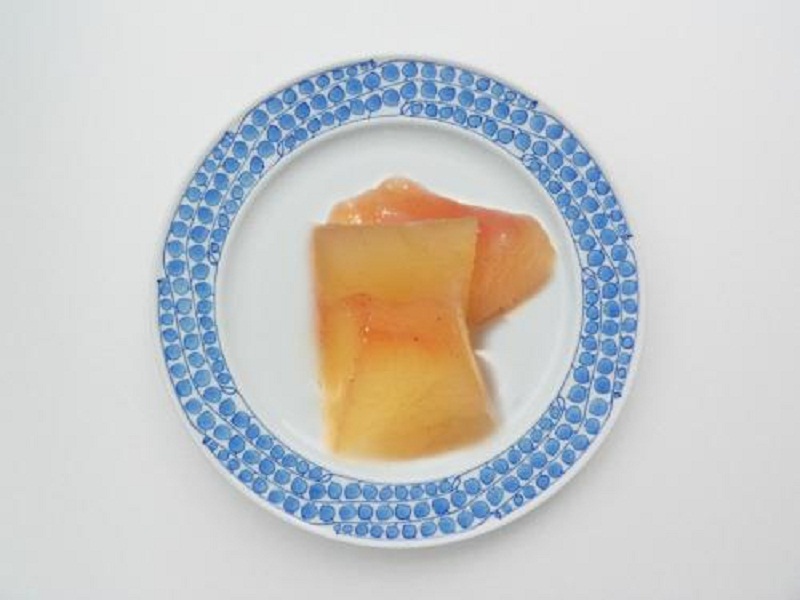 Summary
Difficulty Level
Easy
Health Index
Just Enjoy
Ingredients
3 pounds white part of watermelon rind, cubed

Salt

2 Tablespoon

Water

1 Quart

Sugar

3 Cup (16 tbs)

Cider vinegar

2 Cup (16 tbs)

Cold water

1 Cup (16 tbs)

Allspice

1 Tablespoon

Whole Cloves

1 Tablespoon

Cinnamon

1 Tablespoon

Lemon

1

, sliced
Directions
Set rind aside in a glass bowl.
In a large bowl, make a brine of 2 tablespoons salt and 1 quart of water.
Add rind, making sure it is completely covered.
Cover and refrigerate overnight.
Remove from refrigerator and discard brine.
Place rind in a large saucepan, stockpot or Dutch oven over medium-high heat.
Cover rind with fresh water.
Bring to a boil, reduce heat and simmer 10 minutes, or until rind is tender.
Drain and discard liquid.
Set rind aside.
In a stockpot over medium-high heat, combine sugar, vinegar and 1 cup of cold water.
Heat until sugar dissolves.
Enclose allspice, cloves, cinnamon and lemon in a cheesecloth bag.
Place bag in vinegar mixture.
Add watermelon rind and cook 45 minutes, or until transparent.
Pour into sterilized jars and seal.