»

Recipes

»

Egg

»

Pickled Eggs
Pickled Eggs Recipe
Pickled Eggs is an amazingly easy to prepare side dish which cannot just escape your guest's attention in any party. Try this delicious Pickled Eggs; I am sure you will get a huge fan following for this!
Pickled Egg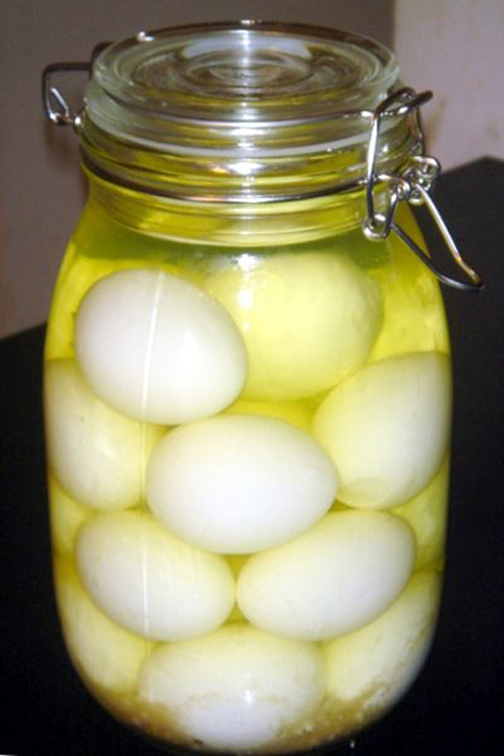 Ingredients
White vinegar

1 Cup (16 tbs)

Water

1/2 Cup (16 tbs)

Mixed spices

1 Tablespoon

Ginger root pieces

2

Salt

1/2 Teaspoon

Garlic

1 Clove (5gm)

6 hard cooked eggs
Directions
1. Boil together ten minutes all the ingredients except the eggs.
2. Place the peeled eggs in ajar and cover with the spiced vinegar. Refrigerate twenty four hours before using. If desired, the eggs may be colored with pure vegetable dye added to the liquid; or beets may be pickled along with the eggs.