»

Recipes

»

Divinity

»

Perfect Divinity
Perfect Divinity Recipe
The aroma of this Perfect Divinity will have the family right inside your kitchen! A lip-smacking dish, this recipe completes your stocked away snacks. Filled with nuts and flavored with vanilla, this is a must-try!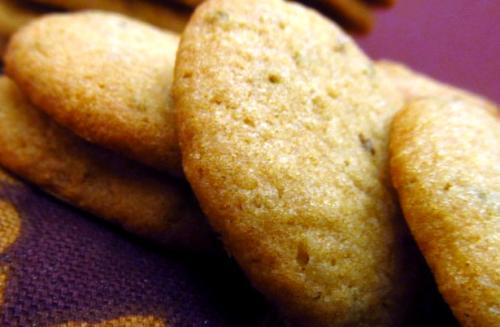 Ingredients
Sugar

2 Cup (32 tbs)

Light corn syrup

1⁄2 Cup (8 tbs)

Hot water

1⁄2 Cup (8 tbs)

Salt

1⁄4 Teaspoon

Egg whites

2

Vanilla

1 Teaspoon

Nuts

1⁄2 Cup (8 tbs)

, chopped
Nutrition Facts
Serving size: Complete recipe
Calories 2507 Calories from Fat 361
% Daily Value*
Total Fat 39 g59.6%
Saturated Fat 6.4 g31.9%
Trans Fat 0 g
Cholesterol 0 mg
Sodium 948.2 mg39.5%
Total Carbohydrates 545 g181.6%
Dietary Fiber 5.1 g20.4%
Sugars 448.9 g
Protein 22 g43.3%
Vitamin A Vitamin C
Calcium 13.7% Iron 0.54%
*Based on a 2000 Calorie diet
Directions
MAKING
1) In a 2-quart saucepan, combine sugar, corn syrup, hot water and salt.
2) Allow to boil, while stirring constantly.
3) Cook, without stirring, to a hard-ball stage.
4) Wrap a fork in damp cloth and use to wipe crystal deppsits from the side of the pan.
5) Take off from the heat.
6) In a bowl, beat the egg whites till stiff.
7) Slowly add hot syrup over the egg whites, beating constantly.
8) Add in the vanilla and beat till the candy forms soft peaks and begins to lose gloss.
9) Add in the nuts.
10) Drop by teaspoonfuls onto a waxed paper.

SERVING
11) Serve as a snack.