»

Recipes

»

Pie

»

Peppermint Chiffon Pie
Peppermint Chiffon Pie Recipe
Perhaps, seldom will you get a chance to taste pies like this Peppermint Chiffon Pie that gives out the refreshing minty feel. So here's is a simple and easy to follow recipe for you to try this dessert wonder, Peppermint Chiffon Pie!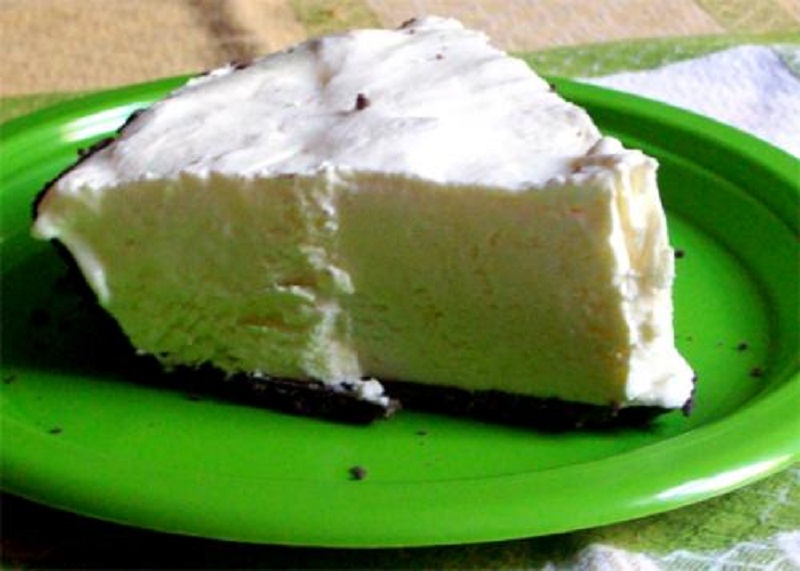 Ingredients
Water

1/4 Cup (16 tbs)

Egg whites

3

Sugar

1/2 Cup (16 tbs)

1/4 teaspoon peppermint flavoring cup heavy cream, whipped

1 9-inch chocolate cookie crust
Directions
Soften gelatine in cold water; then dissolve over hot water.
Beat egg whites until stiff.
Gradually beat in sugar.
Add gelatine, flavoring, almonds and candy.
Fold in whipped cream.
Pour into cookie crust and chill until firm.
Makes one 9-inch pie.