»

Recipes

»

Mushroom

»

Pepper Mushroom Fry
Pepper mushroom fry Recipe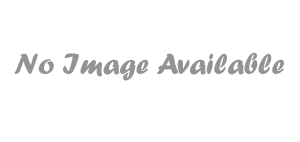 Ingredients
Oil

3 Tablespoon

Green chillies

3

, slit

Ginger garlic paste

1⁄2 Tablespoon

Onion

1 Medium

, chopped finely

Button mushrooms

200 Gram

, quartered (blanched in hot salt water)

Crushed black pepper

1⁄2 Teaspoon

Turmeric powder

1⁄4 Teaspoon

Hot spice mix powder

1⁄4 Teaspoon

(garam masala)

Dry mint powder

1⁄2 Teaspoon

Dried fenugreek leaves powdered

1⁄2 Teaspoon

(kasoori methi)

Cream

1⁄2 Tablespoon

Lime juice

1 Teaspoon

Salt

To Taste
Nutrition Facts
Serving size
Calories 302 Calories from Fat 208
% Daily Value*
Total Fat 23 g36.1%
Saturated Fat 3.2 g16.1%
Trans Fat 0 g
Cholesterol 0.26 mg
Sodium 361.1 mg15%
Total Carbohydrates 21 g7.1%
Dietary Fiber 4.4 g17.7%
Sugars 8.8 g
Protein 6 g11%
Vitamin A 6.5% Vitamin C 78.8%
Calcium 6.5% Iron 17.5%
*Based on a 2000 Calorie diet
Directions
Heat the oil in a heavy-based pan and fry the green chillies and ginger-garlic paste briefly. Add the chopped onions and fry on medium heat for about 2 minute(s) or till the onions are pink.
Add the mushrooms, crushed black pepper and the rest of the ingredients except for the cream, lime juice and salt. Stir-fry on high heat till it is well coated with the oil and looks glossy. Mix in the salt, cover and cook on medium / low heat for about 5 minutes or till the mushroom is cooked but not soggy.
Reduce the heat to low. Mix in the cream and lime juice. Remove from heat and keep covered for 2 minutes
TIP:

Mushrooms cook fast and taste the best when they are crunchy and firm.

Useful Marketing Tip. You can invite people to see your recipe or blog by clicking on digg and reddit buttons at bottom of page (2nd and 3rd from left) and entering highlights at these sites. On average you will see 100+ more views due to this. If you write catchy headline you will get a lot more people to visit your content.
Posted on:
26 February 2007 - 4:27am