»

Recipes

»

Chutney
Pear Chutney Recipe
Pear Chutney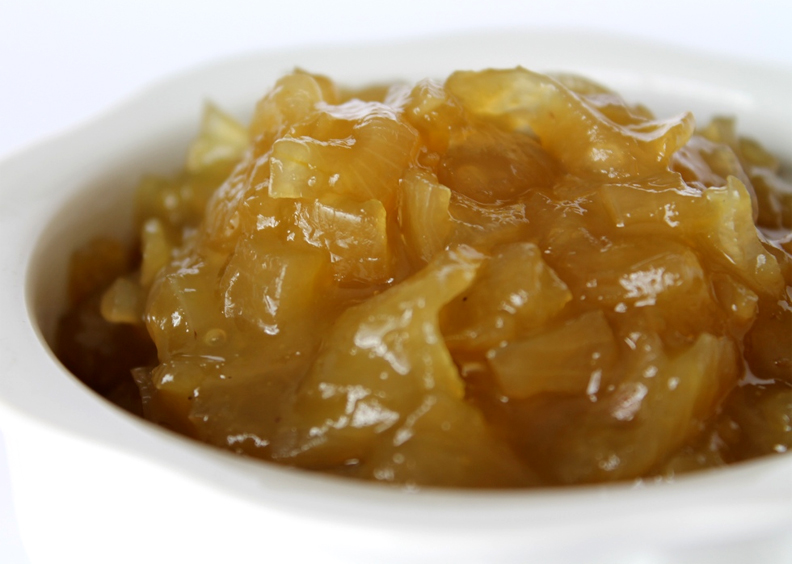 Summary
Preparation Time
25 Min
Cooking Time
4 Hr 0 Min
Ready In
4 Hr 25 Min
Difficulty Level
Medium
Ingredients
Ripe pears - 8 lbs

White onions

2

Garlic

1 Clove (5gm)

White raisins - 1 cup

Sugar

1 Cup (16 tbs)

Salt

2 Tablespoon

Ginger

2 Tablespoon

White mustard seed

2 Tablespoon

Red hot chili pepper

1 To taste

White vinegar

1 Quart
Directions
GETTING READY
1) Core and dice the pears.
2) Peel the onions and garlic, finely chop them.

MAKING
3) In a large canning kettle, combine the pears, onions, garlic and rest of the ingredients together.
4) Cook over a low heat for about 4 hours, stirring occasionally until clear and thick.
5) Ladle the 5 pints chutney into hot sterilized jars and seal immediately.

SERVING
6) Use the Pear Chutney as required.