»

Recipes

»

Peanut

»

Peanut Coco-Roons
Peanut Coco-Roons Recipe
Peanut cocoroons are peanutand coconut macarrons prepared with chocolate and milk. Combined together with a dash of vanilla, the peanut cocoroons are baked macroons that can be enjoyed just as such or with a warm glass of milk.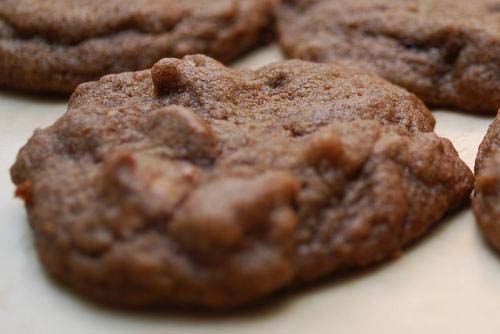 Ingredients
Flaked coconut

1 1⁄3 Cup (21.33 tbs)

Sweetened condensed milk

1⁄2 Cup (8 tbs)

Salt

1 Dash

Vanilla

1 Teaspoon

Unsweetened chocolate square

1 Ounce

, melted

Chopped peanuts

3⁄4 Cup (12 tbs)
Nutrition Facts
Serving size
Calories 84 Calories from Fat 54
% Daily Value*
Total Fat 6 g9.9%
Saturated Fat 3.7 g18.7%
Trans Fat 0 g
Cholesterol 2.2 mg
Sodium 16 mg0.7%
Total Carbohydrates 6 g1.9%
Dietary Fiber 1.4 g5.4%
Sugars 4 g
Protein 2 g4.3%
Vitamin A 0.3% Vitamin C 0.39%
Calcium 2.5% Iron 3.2%
*Based on a 2000 Calorie diet
Directions
Combine all ingredients; mix well.
Drop from teaspoon onto greased baking sheet, 1 inch apart.
Bake at 350° for 8 to 10 minutes.
Remove from baking sheet at once.