»

Recipes

»

Cookie

»

Peanut Butter Meltaway Cookies
Peanut Butter Meltaway Cookies Recipe
This Peanut Butter Meltaway Cookies recipe is simple and easy . My friend's daughter Yenene likes this Peanut Butter Meltaway Cookies recipe. Though she is 15 years old, but she has mastered the cooking technique of this dish. Whenever there is a gathering of my family and my friends, she definitely cooks this cookie. Our children also enjoy this dish. You should try this Peanut Butter Meltaway Cookies recipe.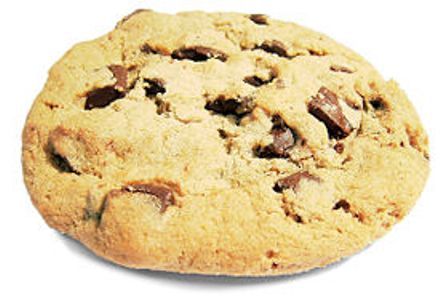 Ingredients
Flour

3 1⁄3 Cup (53.33 tbs)

Cornstarch

2⁄3 Cup (10.67 tbs)

Baking powder

1 Teaspoon

Baking soda

1 Teaspoon

Butter

1⁄2 Pound

(room temperature)

Chunky peanut butter

2⁄3 Cup (10.67 tbs)

Confectioner' s sugar

1 1⁄3 Cup (21.33 tbs)

Brown sugar

1⁄3 Cup (5.33 tbs)

Vanilla

4 Teaspoon

Milk

2 Tablespoon

Chocolate kisses

12 Ounce

(candy kisses)
Nutrition Facts
Serving size
Calories 1993 Calories from Fat 595
% Daily Value*
Total Fat 95 g146.1%
Saturated Fat 48.2 g241.1%
Trans Fat 0 g
Cholesterol 144.5 mg
Sodium 762.1 mg31.8%
Total Carbohydrates 261 g87.1%
Dietary Fiber 6.5 g25.9%
Sugars 144.3 g
Protein 28 g56.9%
Vitamin A 28.5% Vitamin C
Calcium 36.9% Iron 32.9%
*Based on a 2000 Calorie diet
Directions
Step1-Heat oven to 375 degrees Fareinhite .
Step2-Combine flour, cornstarch, baking powder and soda.
Step3-Beat the 1/4 pound butter with the peanut butter. Add sugars and beat until fluffy.
Step4-Beat in eggs and vanilla. Gradually beat in dry ingredients.
Step5-Shape dough in 1 inch balls. Press a chocolate kiss, flat side down into each ball and press dough up sides of Kiss onto only point is visible.
Step6-Put cookies on baking sheets, spacing about 2 inches apart.
Step7-Bake until lightly browned at the edges and beginning to brown on top (about 15 minutes).