»

Recipes

»

Fat

»

Butter

»

Peanut Butter Chews
Peanut Butter Chews Recipe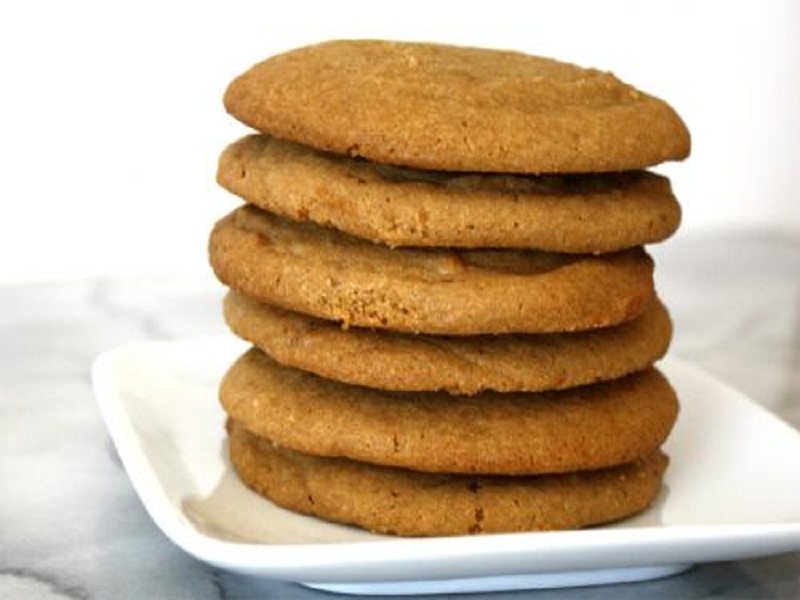 Ingredients
Crisco

1⁄2 Cup (8 tbs)

Brown sugar

1 Cup (16 tbs)

Peanut butter

1⁄2 Cup (8 tbs)

Salt

1⁄2 Teaspoon

Egg

1

Flour

1 1⁄2 Cup (24 tbs)

, sifted

Baking soda

1 Teaspoon
Nutrition Facts
Serving size: Complete recipe
Calories 3199 Calories from Fat 1531
% Daily Value*
Total Fat 173 g265.9%
Saturated Fat 39.7 g198.3%
Trans Fat 0 g
Cholesterol 211.5 mg
Sodium 3024.8 mg126%
Total Carbohydrates 374 g124.8%
Dietary Fiber 12.4 g49.7%
Sugars 209.3 g
Protein 54 g107.9%
Vitamin A 4.9% Vitamin C
Calcium 12.5% Iron 68.9%
*Based on a 2000 Calorie diet
Directions
GETTING READY
1. Preheat oven to 375° Fahrenheit.
2. In a medium bowl, mix together all dry ingredients and keep aside.

MAKING
3. In a large bowl, beat Crisco with brown sugar, peanut butter, salt and egg until creamy.
4. Stir in the dry ingredients; mix well to form a dough.
5. Shape dough into 1 inch balls.
6. Place balls on a cookie sheet and using a fork, flatten balls by pressing and marking criss-cross mark.
7. Bake in preheated oven for 10-12 minutes until done.

SERVING
8. Serve Peanut Butter Chews as snacks.