»

Recipes

»

Oatmeal

»

PB&J Oatmeal
PB&J Oatmeal Recipe
A kid-friendly breakfast everyone will enjoy!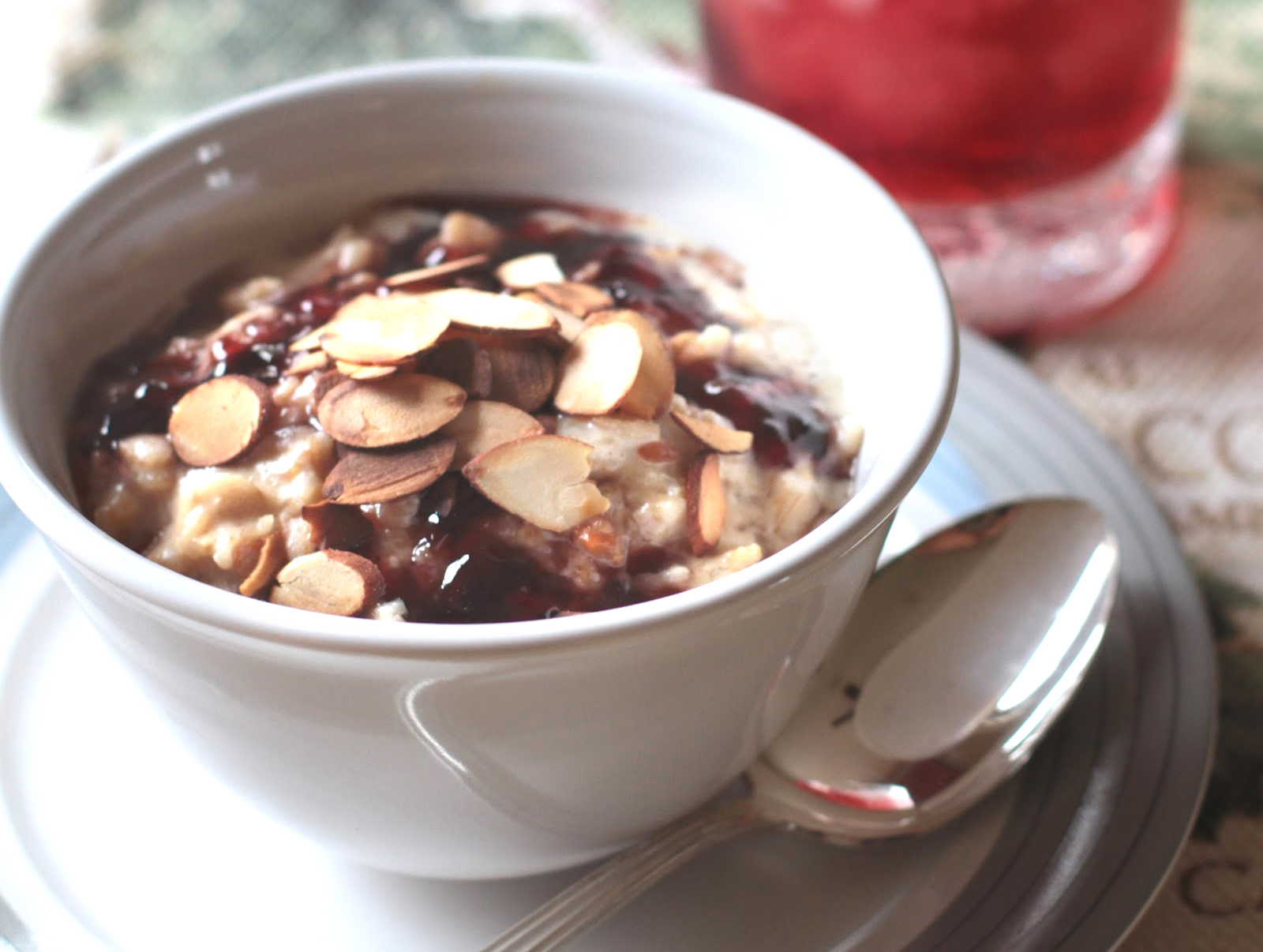 Ingredients
Water

3 1/2 Cup (16 tbs)

Rolled oats

2 Cup (16 tbs)

Butter stick

1/8

1/2 cup Raisins or Dried Cranberries

Slivered almonds

1/2 Cup (16 tbs)

, chopped

Vanilla extract

1/4 Teaspoon

Peanut butter

3 Tablespoon

Grape

4 Teaspoon

4 Dashes of Cinnamon, for Garnish

<i>Substitute a fresh fruit and honey purée for a tasty and healthier alternative to store-bought jelly or jam.</i>
Directions
In a dry small sauté pan, toast the almonds until a light golden brown, about 5 minutes. Set aside.
Place a medium sauce pan over medium heat. Once hot, add the olive oil until it begins to swirl. Gently stir in your oats and toast until they just begin to brown, about 4-5 minutes.
In a tea kettle or small pot bring the water to a gentle boil. Once the oats are toasted, add in the raisins, then carefully pour in the boiling water. This will become a very rapid boil, so be careful. Reduce the heat to low and simmer, uncovered for about 5 minutes until most of the water is absorbed. Only stir it a few times, as you don't want to make the oats too mushy.
Place the peanut butter in a microwave safe dish and heat for about 20-30 seconds just to soften it. When the oats are ready, remove from the heat and gently stir in the peanut butter and vanilla.

To serve, pour into a bowl, top with a teaspoon of jelly, some toasted almonds and finish with a dash of cinnamon.