»

Recipes

»

Steak

»

Party Steak Pot
Party Steak Pot Recipe
Appease your growling stomach with this impressively delicious recipe for Party Steak Pot. Believe, this Party Steak Pot doesn't take much of your time, but is appetizingly inviting to indulge your taste-buds!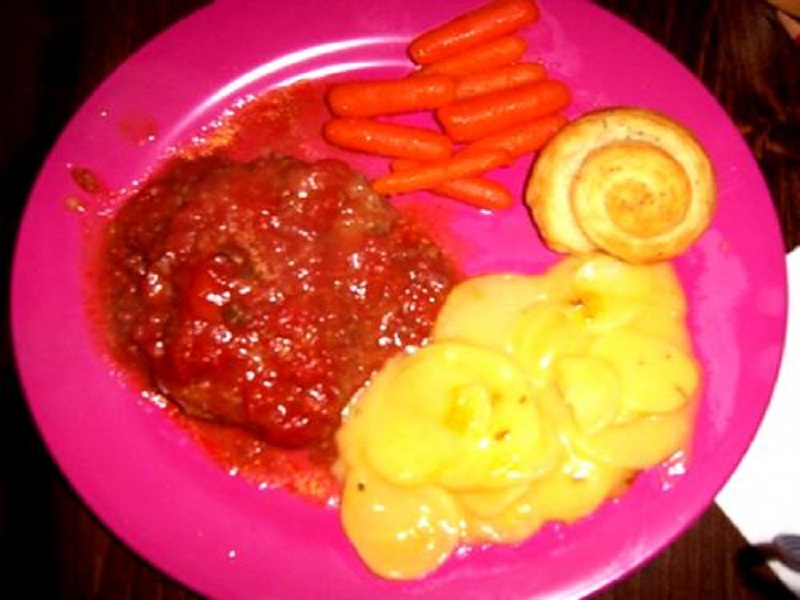 Ingredients
Tender beef steak - 2 pounds, with excess fat trimmed & cut into bite-size cubes of 1/2 -inch thickness

Butter

1/4 Cup (16 tbs)

Plain or seasoned salt - 1 1/2 teaspoons

White dinner wine - 2/2 cup

Catsup

1/4 Cup (16 tbs)

Cornstarch

2 Teaspoon

Dried dill

1/4 Teaspoon

Ground black pepper

1 To taste

Assorted Go-Along
Directions
MAKING
1) Take a skillet and heat butter in it.
2) Add steak and cook steak quickly until brown or until they are rare or medium-rare. Cook only as many cubes at a time as can comfortably fit inside the skillet.
3) Sprinkle meat with salt during browning. Turn to mix well.
4) Place the cubes in a heated chafing dish or other serving container.
5) Take a bowl and blend wine with catsup, dill, cornstarch and pepper in it.
6) Add the mixture to rich pan drippings.
7) Cook and stir until mixture turns comes to a boil and turns thick.
8) Pour over steak cubes and stir to combine meat and sauce nicely.

SERVING
9) Serve with fondue forks or long cocktail picks.
10) Let your guests lift meat from its sauce and dip into desired Go-Along.