»

Recipes

»

Party Potato Casserole
Party Potato Casserole Recipe
My friend who had once tasted this Party Potato Casserole recipe of mine, became a fan and kept asking for it. And so I am posting this Party Potato Casserole for her and all of you out there. Love the idea of getting more fans!
Potato Cheese Casserole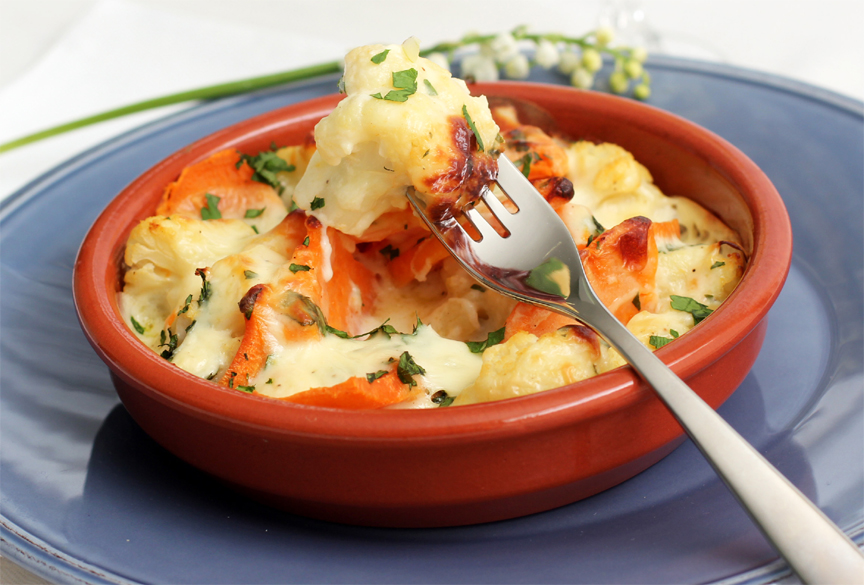 Ingredients
Potatoes

8 Medium

Water

1 Cup (16 tbs)

Sour cream

8 Ounce

(1 Container)

Milk

2 Tablespoon

Butter/Margarine

1

Salt

To Taste

Pepper

To Taste

Frozen cooked squash

12 Ounce

, thawed (1 Package)

Egg

1

Frozen chopped spinach

10 Ounce

, thawed, drained (1 Package)

Grated onion

2 Teaspoon

Shredded cheddar cheese

1⁄4 Cup (4 tbs)
Nutrition Facts
Serving size: Complete recipe
Calories 2713 Calories from Fat 1353
% Daily Value*
Total Fat 154 g236.6%
Saturated Fat 92.8 g464.2%
Trans Fat 0 g
Cholesterol 605.7 mg
Sodium 1161.2 mg48.4%
Total Carbohydrates 308 g102.6%
Dietary Fiber 42.6 g170.4%
Sugars 28.1 g
Protein 55 g110.3%
Vitamin A 628.3% Vitamin C 591.9%
Calcium 98.8% Iron 110.2%
*Based on a 2000 Calorie diet
Directions
1. In 5-quart saucepot over high heat, heat potatoes and enough water to cover to boiling.Reduce heat to low; cover and simmer potatoes 25 to 30 minutes until fork-tender. Drain and cool potatoes slightly. Peel potatoes.
2. In large bowl, with mixer at low speed, beat potatoes, sour cream, milk, 2 tablespoons butter or margarine (1/4 stick), 1/2 teaspoon salt, and 1/8 teaspoon pepper until smooth and fluffy; set aside.
3. Preheat oven to 350°F. In small bowl, mix squash with 1 tablespoon butter or margarine and 1/8 teaspoon salt; set aside.
4. In second small bowl, beat egg slightly; add spinach, grated onion, 1 tablespoon butter or margarine, and 1/8 teaspoon salt; mix well and set aside.
5. In deep 2-quart casserole or souffle dish, evenly spread one-third of mashed-potato mixture; top with squash mixture in an even layer, then with another one-third of potatoes, then with spinach mixture, then with remaining potatoes.
6. Bake casserole 40 minutes or until heated through. Remove from oven; sprinkle Cheddar cheese over top of potatoes and let stand a few minutes until cheese melts.