»

Recipes

»

Jelly

»

Party Jelly
Party Jelly Recipe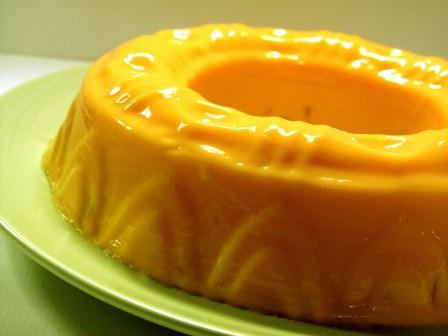 Ingredients
Lime jelly powder/Lemon jelly powder

3 Ounce

Crushed pineapple

1 Can (10 oz)

, drained

Boiling water

1 Cup (16 tbs)

Cream cheese

6 Ounce

(Room Temperature)

Whipping cream

1⁄2 Pint

, whipped

Carrot

1⁄4 Cup (4 tbs)

, finely grated

Celery

1⁄2 Cup (8 tbs)

, finely chopped

Green pepper

1⁄4 Cup (4 tbs)

, finely chopped

Pecans

1⁄3 Cup (5.33 tbs)

, chopped
Nutrition Facts
Serving size: Complete recipe
Calories 2035 Calories from Fat 1516
% Daily Value*
Total Fat 172 g264.6%
Saturated Fat 90.4 g452%
Trans Fat 0 g
Cholesterol 529.9 mg
Sodium 704.8 mg29.4%
Total Carbohydrates 92 g30.7%
Dietary Fiber 9.1 g36.4%
Sugars 77.9 g
Protein 19 g38%
Vitamin A 158.4% Vitamin C 103.1%
Calcium 37.9% Iron 11.5%
*Based on a 2000 Calorie diet
Directions
MAKING
1) In a pot of 1 cup boiling water, dissolve the lime jelly powder.
2) Add in cream cheese while the jelly is still hot. Stir till it dissolves completely.
3) Allow the jelly to cool down to room temperature before adding in pineapple, carrot, celery, green pepper and pecans.
4) Fold in the whipping cream gently.

SERVING
5) Serve the party jelly in small moulds.