»

Recipes

»

Dumpling

»

Parsley Dumplings
Parsley Dumplings Recipe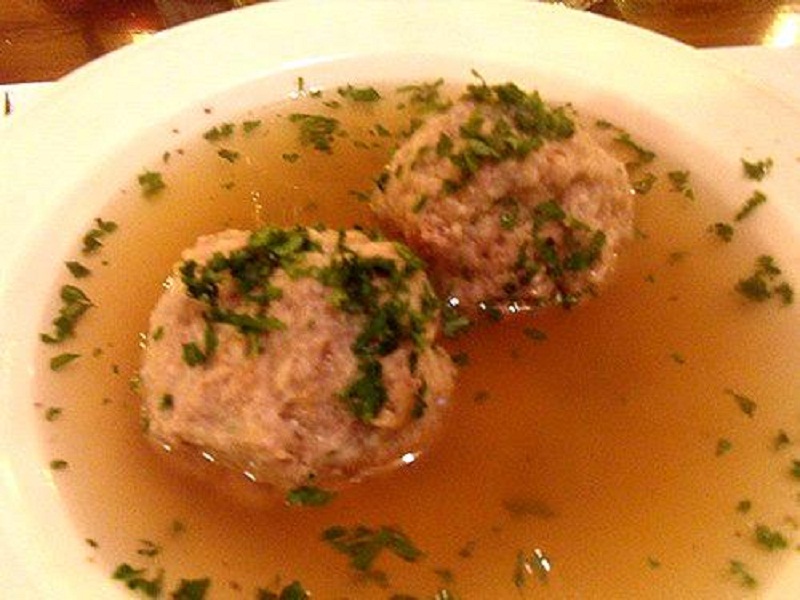 Summary
Preparation Time
15 Min
Cooking Time
15 Min
Ready In
30 Min
Difficulty Level
Easy
Health Index
Average
Servings
4
Ingredients
All purpose flour

2 Cup (32 tbs)

, sifted

Baking powder

2 Teaspoon

Salt

1⁄2 Teaspoon

Butter/Margarine

2 Tablespoon

Finely chopped parsley

2⁄3 Cup (10.67 tbs)

Eggs

2

, well beaten

Tomato juice

2⁄3 Cup (10.67 tbs)

Salted water/Bouillon

1⁄2 Cup (8 tbs)
Nutrition Facts
Serving size
Calories 330 Calories from Fat 81
% Daily Value*
Total Fat 9 g14.2%
Saturated Fat 4.7 g23.7%
Trans Fat 0 g
Cholesterol 121.9 mg
Sodium 515 mg21.5%
Total Carbohydrates 51 g17.1%
Dietary Fiber 2 g8.1%
Sugars 2.6 g
Protein 10 g20.2%
Vitamin A 18.2% Vitamin C 23.3%
Calcium 22.3% Iron 22.9%
*Based on a 2000 Calorie diet
Directions
MAKING
1) Sift the flour, baking powder and salt together.
2) Then cut in the butter until the mixture has a cornmeal texture and
mix in the parsley.
3) Beat the eggs and tomato juice together, then add into the flour mixture and mix well.
4) In a pot with the simmering salted water, drop teaspoonfuls of the mixture.
5) Cover and simmer for about 12 minutes, then remove the dumplings with a slotted spoon.

SERVING
6) Serve immediately in a nice plate.