»

Recipes

»

Indian

»

Paramannam
Paramannam Recipe
Paramannam (meaning Food of God) is a delicious dessert made of Rice simmered in Milk and mixed with jaggery/panela, topped with raisins and cashews. This traditional dessert is offered as 'prasad' to the deity in most South-Indian Temples and homes during special poojas (prayers) and almost all festive occasions.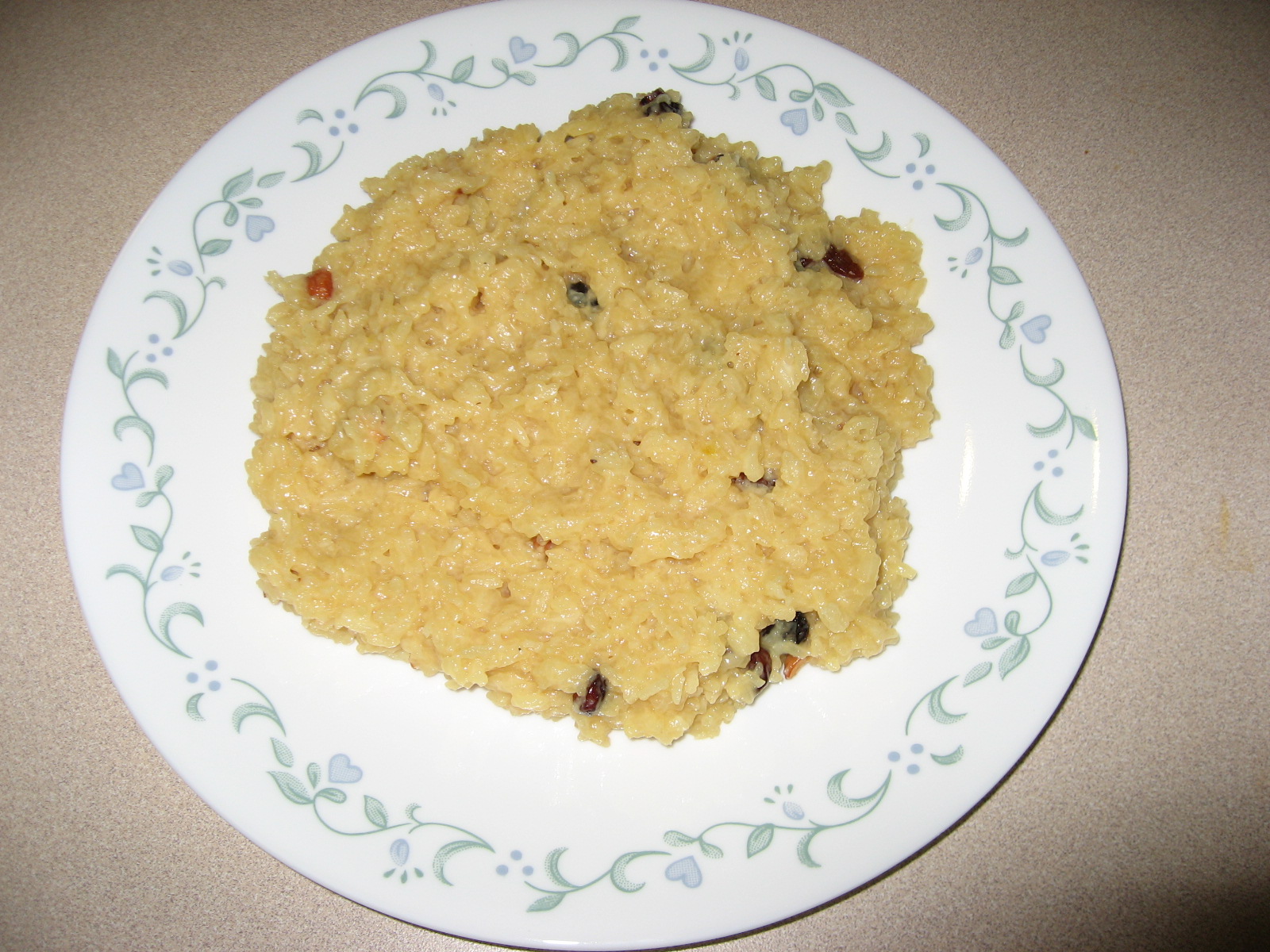 Summary
Preparation Time
5 Min
Cooking Time
20 Min
Ready In
25 Min
Difficulty Level
Easy
Health Index
Healthy
Servings
5
Ingredients
Rice

1 1⁄2 Cup (24 tbs)

Milk

1 1⁄2 Cup (24 tbs)

Water

1⁄2 Cup (8 tbs)

(If using Skimmed Milk)

Jaggery

1 Cup (16 tbs)

, crumbled (Panela)

Coconut powder

2 Tablespoon

Ghee/Clarified butter

2 Tablespoon

Cardamom powder

1⁄2 Teaspoon

Raisins

2 Tablespoon

Chopped cashews

2 Tablespoon
Nutrition Facts
Serving size
Calories 520 Calories from Fat 104
% Daily Value*
Total Fat 12 g18.2%
Saturated Fat 5.9 g29.7%
Trans Fat 0 g
Cholesterol 22.9 mg
Sodium 63 mg2.6%
Total Carbohydrates 98 g32.7%
Dietary Fiber 3.8 g15.3%
Sugars 43.3 g
Protein 9 g17%
Vitamin A 1.4% Vitamin C 0.46%
Calcium 13.6% Iron 9.4%
*Based on a 2000 Calorie diet
Directions
Wash Rice. Add Milk and Water and cook. When the rice is almost done, add 1 tbs clarified butter, coconut powder and cardamom powder and stirr in well. Once the rice in done, while it is still very warm, add the jaggery and mix well making sure no lumps of jaggery are left. Also before mixing in the jaggery, make sure the milk has evaporated from the dish.

Roast cashews and raisins in 1 tbs ghee. Top the rice pudding with raisins and cashew.

Serve Hot.