»

Recipes

»

Punch

»

Oxford Punch
Oxford Punch Recipe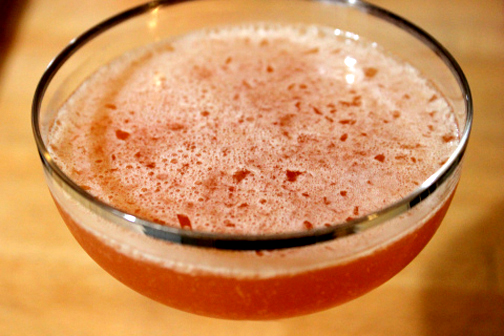 Ingredients
Fresh lemon

6

, juice and rind taken

Lemons/1/2 pint canned unsweetened lemon juice

4

, juice and rind taken

Boiling water

4 Pint

Calf's foot jelly

10 Ounce

Dark rum

8 Ounce

(1/2 Bottle)

Brandy

8 Ounce

(1 Bottle)

Dry sherry

8 Ounce

(1/2 Bottle)

Curacao

4 Tablespoon

Angostura bitters

1 Tablespoon
Nutrition Facts
Serving size: Complete recipe
Calories 1627 Calories from Fat 16
% Daily Value*
Total Fat 2 g3.6%
Saturated Fat 0.23 g1.2%
Trans Fat 0 g
Cholesterol 0 mg
Sodium 1694.1 mg70.6%
Total Carbohydrates 133 g44.4%
Dietary Fiber 27.9 g111.5%
Sugars 26.7 g
Protein 10 g20.2%
Vitamin A 3.5% Vitamin C 744.3%
Calcium 41.1% Iron 29.3%
*Based on a 2000 Calorie diet
Directions
MAKING
1) Into a pot of boiling water, add in lemon juice and orange juice.
2) Add in Calf's Foot Jelly. Let the mixture simmer for 30 minutes.
3) Transfer the mixture into a large, warm bowl.
4) Add in rum, brandy, sherry, curasao and angostura bitters.

SERVING
5) Serve the Oxford Punch in punch cups.