»

Recipes

»

Gravy

»

Oven Pot Roast And Gravy
Oven Pot Roast And Gravy Recipe
Oven Pot Roast And Gravy is an amazingly delicous side dish. Try this Oven Pot Roast And Gravy recipe; I bet you will have a huge fan following for this one.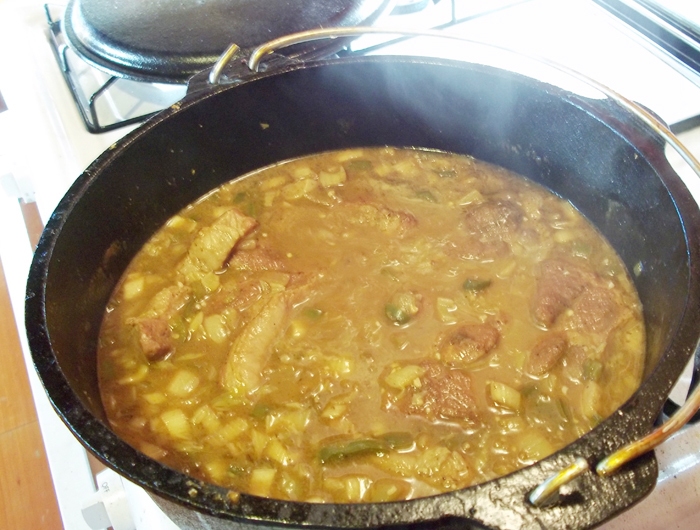 Ingredients
Pot

5 Pound

Onion soup mix package

1

1 can mushroom soup

Black pepper

1 /4 Teaspoon
Directions
Place roast in large heavy aluminum foil in baking pan.
Shake package of onion soup mix on top of pot roast.
Cover roast with mushroom soup.
Close foil so steam does not escape, leaving an air pocket above meat.
Cook at 350 degrees about 45 minutes per pound.
Image Courtesy :
http://commons.wikimedia.org/wiki/File:Smothered_pork_roast_and_gravy_in_black_pot_HRoe_2012.jpg