»

Recipes

»

Rib

»

Oven Barbecued Spareribs
Oven Barbecued Spareribs Recipe
Oven Barbecued Spareribs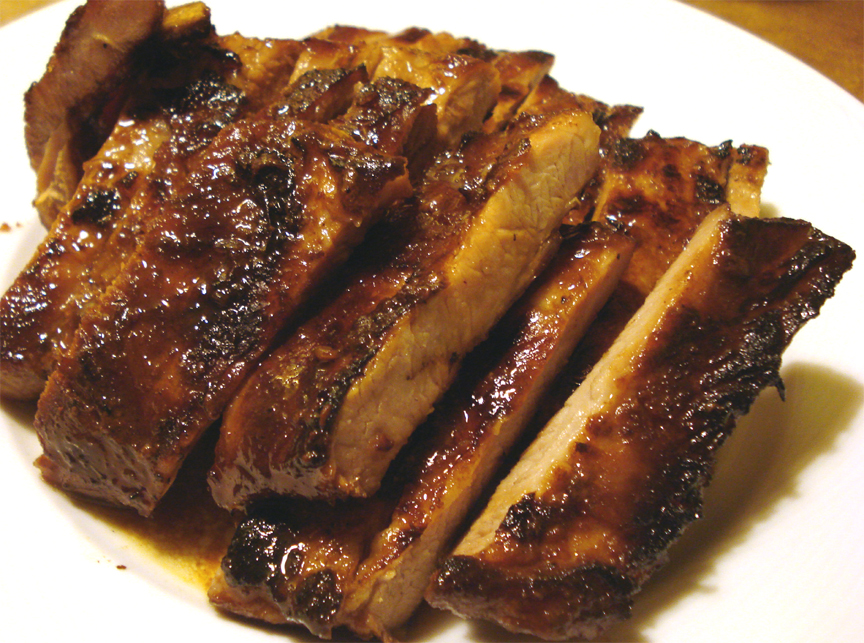 Ingredients
Spareribs

3 Pound

Onions

2

, sliced

Vinegar

2 Tablespoon

Worcestershire sauce

2 Tablespoon

Salt

1 Teaspoon

Paprika

1 Teaspoon

Cayenne

1⁄4 Teaspoon

Black pepper

1⁄2 Teaspoon

Chili powder

1 Teaspoon

Ketchup

3⁄4 Cup (12 tbs)

Water

3⁄4 Cup (12 tbs)
Nutrition Facts
Serving size: Complete recipe
Calories 4234 Calories from Fat 2909
% Daily Value*
Total Fat 324 g497.9%
Saturated Fat 121.6 g608.2%
Trans Fat 0 g
Cholesterol 1056 mg
Sodium 5450 mg227.1%
Total Carbohydrates 84 g28%
Dietary Fiber 9.2 g37%
Sugars 60.3 g
Protein 233 g465.6%
Vitamin A 93.5% Vitamin C 54%
Calcium 61.4% Iron 93.9%
*Based on a 2000 Calorie diet
Directions
Select meaty spareribs and either cut in pieces or leave whole.
Sprinkle with salt and pepper, place in a roaster and cover with sliced onions.
Combine remaining ingredients to make sauce, and pour over meat.
Cover and bake in a moderate oven (350°) for 1 1/2 to 2 hours, basting frequently and turning meat once or twice to brown nicely.
Remove cover from roaster during last 20 minutes for extra browning.