»

Recipes

»

Sauce

»

Our Sublime Hot Fudge Sauce
Our Sublime Hot Fudge Sauce Recipe
Our Sublime Hot Fudge Sauce tastes incredible ! I love this this creamy chocolate dip poured over my cakes, puddings and ice cream ! Try this Our Sublime Hot Fudge Sauce and let me know if you like it !
Fudge Sauce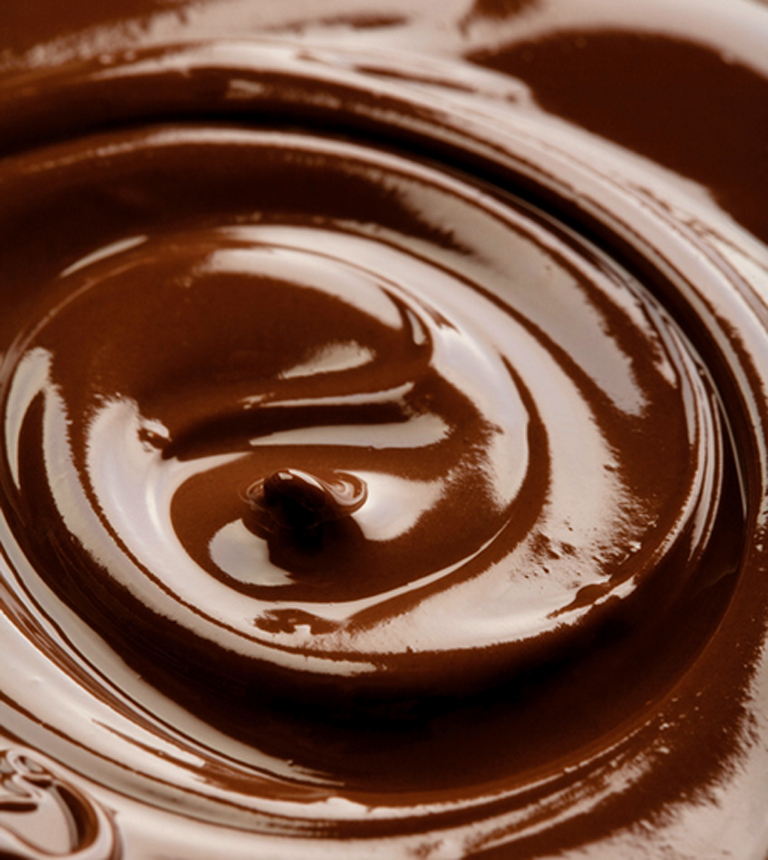 Ingredients
Cream

1 Cup (16 tbs)

(Use Heavy Or Whipped)

Sugar

3⁄4 Cup (12 tbs)

Unsweetened chocolate square

4

, chopped

Light corn syrup

2 Tablespoon

Margarine/Butter

2 Tablespoon

Vanilla extract

2 Teaspoon
Nutrition Facts
Serving size: Complete recipe
Calories 2340 Calories from Fat 812
% Daily Value*
Total Fat 93 g143.1%
Saturated Fat 50 g249.9%
Trans Fat 0 g
Cholesterol 16.4 mg
Sodium 481.3 mg20.1%
Total Carbohydrates 389 g129.7%
Dietary Fiber 19.3 g77%
Sugars 242.1 g
Protein 23 g46.4%
Vitamin A 29.6% Vitamin C 0.05%
Calcium 61.6% Iron 112.3%
*Based on a 2000 Calorie diet
Directions
In heavy 2 quart saucepan, heat heavy or whipping cream, sugar, chocolate, and corn syrup over medium heat until mixture comes to a boil, stirring occasionally.
Cook 4 to 5 minutes longer, until sauce thickens slightly (mixture should be gently boiling), stirring constantly.
Remove saucepan from heat; stir in margarine or butter and vanilla until smooth and glossy.