»

Recipes

»

Oceanian

»

Otai
Otai Recipe
Want to make a beverage that is truly different? This easy Otai recipe is the perfect answer to your needs. Treat your friends to this Tongan summer cooler that is an absolute delight. An instant hit with kids as well. So try this otai recipe to make your friends and family members delighted.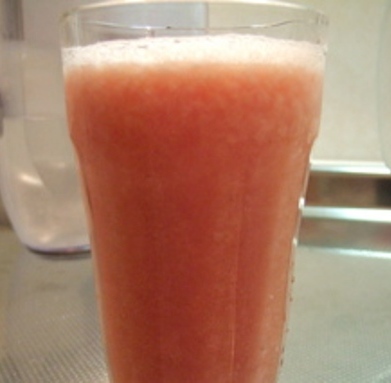 Ingredients
Coconut

2

Sugar

4 Tablespoon

(more or to taste)

Water

2 Cup (32 tbs)

Pineapple

2

Watermelon

1⁄2 Medium
Nutrition Facts
Serving size
Calories 500 Calories from Fat 229
% Daily Value*
Total Fat 27 g42%
Saturated Fat 23.6 g118.2%
Trans Fat 0 g
Cholesterol 0 mg
Sodium 21.2 mg0.9%
Total Carbohydrates 68 g22.8%
Dietary Fiber 11.1 g44.3%
Sugars 50.5 g
Protein 6 g11.5%
Vitamin A 41.9% Vitamin C 195.8%
Calcium 5.9% Iron 18.3%
*Based on a 2000 Calorie diet
Directions
Stage 1-Grate the pineapple into a big container.

Stage 2-Finely chop the watermelon, or scrape the melon and the juice into the pineapple.

Stage 3-Sprinkle with sugar.

Stage 4-Add the fresh coconut flesh directly to the fruit or by making a rich coconut cream from the grated coconut and adding the cream to the fruit juices.

Stage 5-Dilute with the water.

Stage 6-Chill and serve.

Mapili says :
Hey as this sounds so good i always see my Aunty mix Otai with Milk From Mapili
Posted on:
27 July 2010 - 12:52pm