»

Recipes

»

Frosting
Ornamental Frosting Recipe
If you want to try out the best frosting, make sure you have the recipe for Ornamental Frosting. A fine mix of hot cream butter and vanilla, this tastes awesome and is unbelievably simple to make.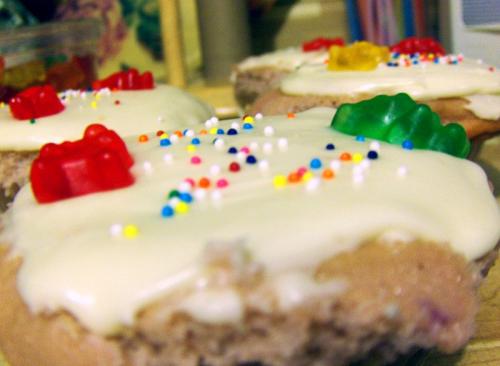 Ingredients
Butter/Margarine

2 Tablespoon

Confectioner's sugar

2 Cup (16 tbs)

, sifted

3 tablespoons hot cream

Vanilla

1/2 Teaspoon
Directions
Cream butter.
Blend in sugar, mixing well.
Add hot cream a little at a time.
Add vanilla.
Blend until frosting is consistency to force through a decorating tube, adding a little more cream if needed.
Place frosting in a decorating tube and decorate tops of cakes as desired.
Let stand until frosting, is well set.