»

Recipes

»

Asian

»

Oriental

»

Oriental Skillet Supper
Oriental Skillet Supper Recipe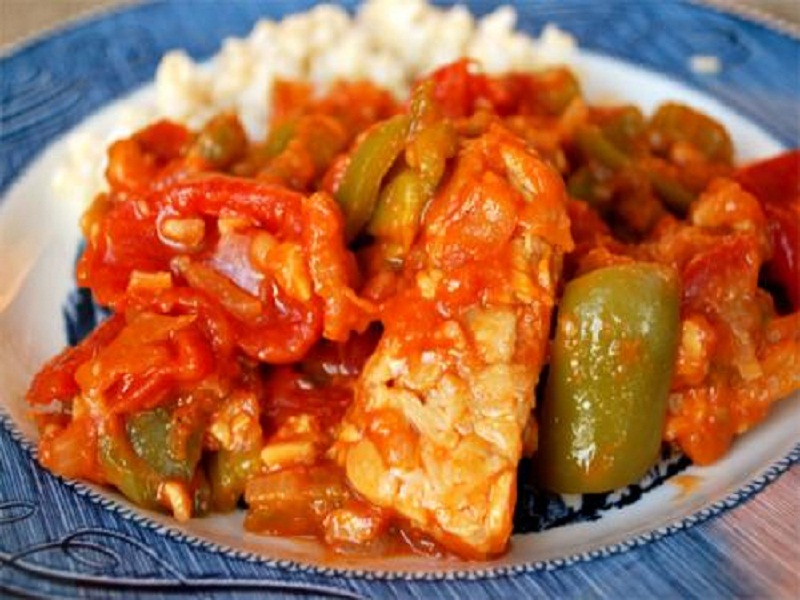 Ingredients
Green pepper

1 Cup (16 tbs)

Bias-cut celery slices - 2/3 cup

Crisco

2 Tablespoon

Tenderized pork cutlets - 2 large or 4 small , cut in 1/4-inch strips

Cold water

2/3 Cup (16 tbs)

Soy sauce

2 Tablespoon

Cornstarch

4 Teaspoon

Sugar

1 Teaspoon

Salt

1/2 Teaspoon

Medium tomatoes - 2 , peeled and cut in wedges

Hot cooked rice

2 Cup (16 tbs)

Ginger

1/2 Teaspoon
Directions
MAKING
1. In a large skillet, heat the Crisco till melted.
2. Add the green pepper and the celery to the hot oil and sauté till crisp and tender. Remove and set aside
3. Add meat to the hot pan and brown quickly.
4. Mix the water, soy sauce, cornstarch, sugar and salt and add to the skillet. Cook this mixture till it begins thick and bubbles
5. Add the celery, green pepper and tomatoes to the pan and cook through.
6. Prepare ginger rice by steaming it and then tossing it with ginger slivers. Add extra soy sauce if required

SERVING
7. Serve the meat and vegetables over ginger rice.