»

Recipes

»

Sauce

»

Orange-Mushroom Sauce
Orange-Mushroom Sauce Recipe
This extra delicious Orange-Mushroom Sauce is sure to catch your fancy. With a combintaion of ingredients, it's needless to say that this Orange-Mushroom Sauce is sure to challenge your taste buds!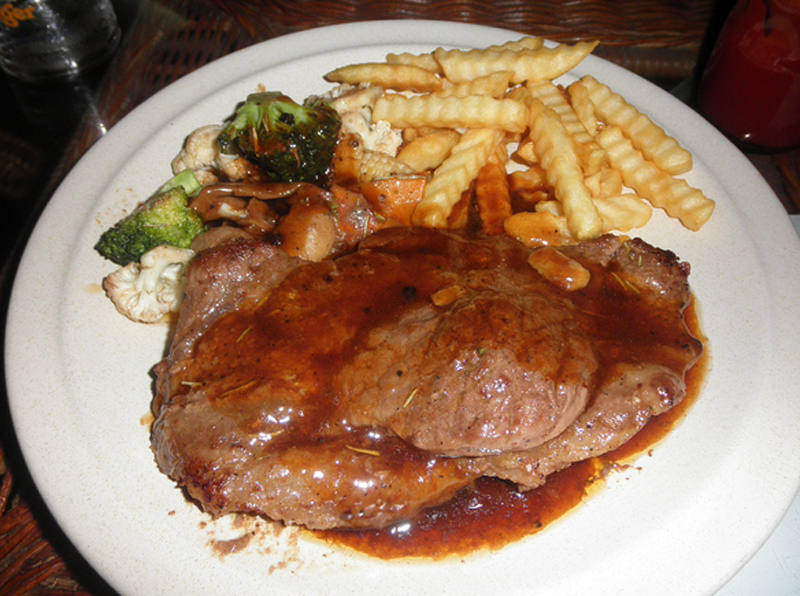 Ingredients
Onion

1 Small

, finely chopped

Grated lemon rind

1 Teaspoon

Salt

1 1⁄2 Teaspoon

Ginger

1⁄2 Teaspoon
Nutrition Facts
Serving size: Complete recipe
Calories 54 Calories from Fat 1
% Daily Value*
Total Fat 0.16 g0.24%
Saturated Fat 0.06 g0.29%
Trans Fat 0 g
Cholesterol 0 mg
Sodium 2912.4 mg121.4%
Total Carbohydrates 13 g4.2%
Dietary Fiber 2.7 g10.7%
Sugars 5.5 g
Protein 1 g2.9%
Vitamin A 0.1% Vitamin C 26.1%
Calcium 3.7% Iron 1.9%
*Based on a 2000 Calorie diet
Directions
Saute onion in butter or pan drippings from roast fowl until soft.
Combine with citrus juices and rind.
Heat to boiling.
Blend cornstarch to a paste with mushroom liquid, salt and ginger.
Add to sauce; cook and stir until smooth and thickened.
Add mushrooms.
Makes about 2 1/2 cups.
Serve with duck, goose or chicken.
Image Courtesy :
http://www.flickr.com/photos/thienzieyung/5953080833/