»

Recipes

»

Orange

»

Orange Drops
Orange Drops Recipe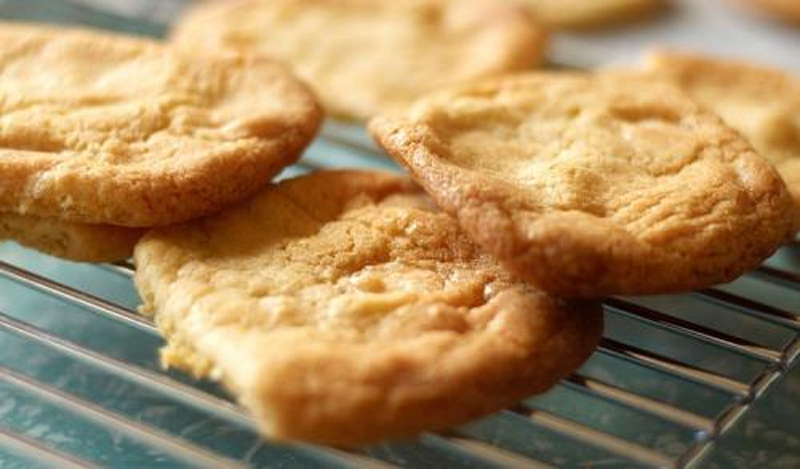 Ingredients
Flour

1 Cup (16 tbs)

, sifted

Baking powder

1 Teaspoon

(Preferably Calumet)

Salt

1⁄2 Teaspoon

Butter/Other shortening

1⁄3 Cup (5.33 tbs)

Sugar

1⁄2 Cup (8 tbs)

Eggs

1

, well beaten

Orange juice

2 Tablespoon

Grated orange rind

1 Teaspoon

Post sugar crisp

2 1⁄2 Cup (40 tbs)

(Preferably From The Brand Post)
Nutrition Facts
Serving size
Calories 1943 Calories from Fat 350
% Daily Value*
Total Fat 39 g60.1%
Saturated Fat 20.1 g100.7%
Trans Fat 0 g
Cholesterol 186.4 mg
Sodium 2588 mg107.8%
Total Carbohydrates 364 g121.4%
Dietary Fiber 2 g7.9%
Sugars 172.3 g
Protein 21 g42.1%
Vitamin A 186.6% Vitamin C 18.2%
Calcium 22.2% Iron 81.6%
*Based on a 2000 Calorie diet
Directions
Sift flour, baking powder and salt 3 times.
Cream shortening; add sugar gradually and cream together until light and fluffy.
Add egg and mix thoroughly.
Add flour alternately with orange juice, mixing well.
Add orange rind and cereal and mix thoroughly.
Drop by teaspoonfuls onto greased baking sheet.
Bake in a moderate oven (375°F.) for 10 minutes, or until delicately browned.