»

Recipes

»

Fruit

»

Orange Pineapple Ring
Orange Pineapple Ring Recipe
Orange pineapple ring is a fruit and cream cheese ring. Simple and easy to prepare, this fruit ring is chilled to set and really delicious. You can make this with a flavored jello too.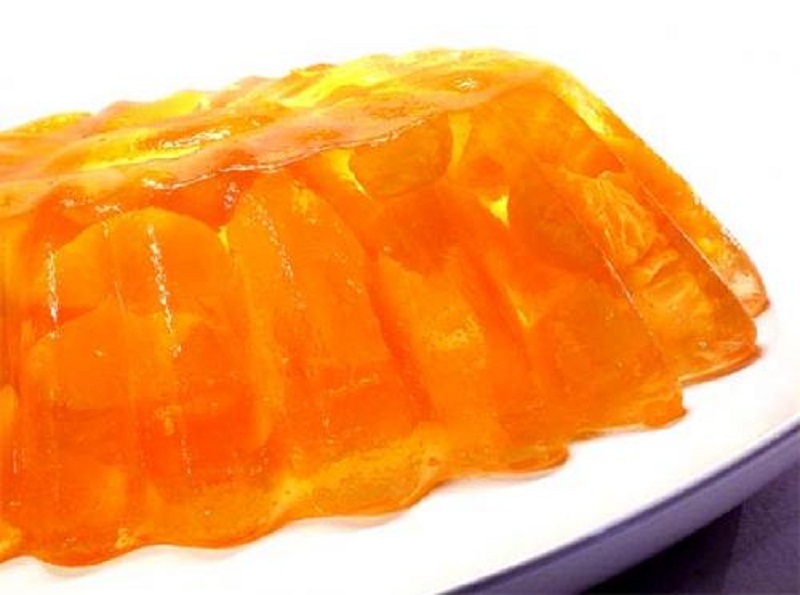 Summary
Difficulty Level
Easy
Health Index
Just Enjoy
Ingredients
Unflavored gelatin

2 Tablespoon

(2 Envelopes)

Sugar

1⁄2 Cup (8 tbs)

Salt

1⁄4 Teaspoon

Orange juice

2 Cup (32 tbs)

Cream cheese

6 Ounce

, cubed and softened

Orange juice

1 Cup (16 tbs)

(Use Cold)

Canned crushed pineapple

14 Ounce
Nutrition Facts
Serving size: Complete recipe
Calories 1662 Calories from Fat 525
% Daily Value*
Total Fat 60 g91.9%
Saturated Fat 33 g165.1%
Trans Fat 0 g
Cholesterol 187.1 mg
Sodium 1096.7 mg45.7%
Total Carbohydrates 248 g82.6%
Dietary Fiber 5.5 g21.8%
Sugars 227.4 g
Protein 42 g83.5%
Vitamin A 72.8% Vitamin C 620%
Calcium 26.6% Iron 13.8%
*Based on a 2000 Calorie diet
Directions
In saucepan, combine gelatin, sugar, and salt; stir in 2 cups orange juice.
Stir over medium heat till gelatin is dissolved.
Gradually beat hot gelatin mixture into cream cheese; add 1 cup cold orange juice and un-drained crushed pineapple.
Chill till partially set, stirring occasionally.
Pour into 6 1/2 cup ring mold; chill till firm.