»

Recipes

»

Meatball

»

One-Bite Meat Balls (hors D'oeuvre)
One-Bite Meat Balls (hors d'oeuvre) Recipe
Wish to cook something delicious, but are you short on time? Whip up an instant dinner with this quick and simple recipe for One-Bite Meat Balls (hors d'oeuvre) and sit up for a delicious dine-in with your family!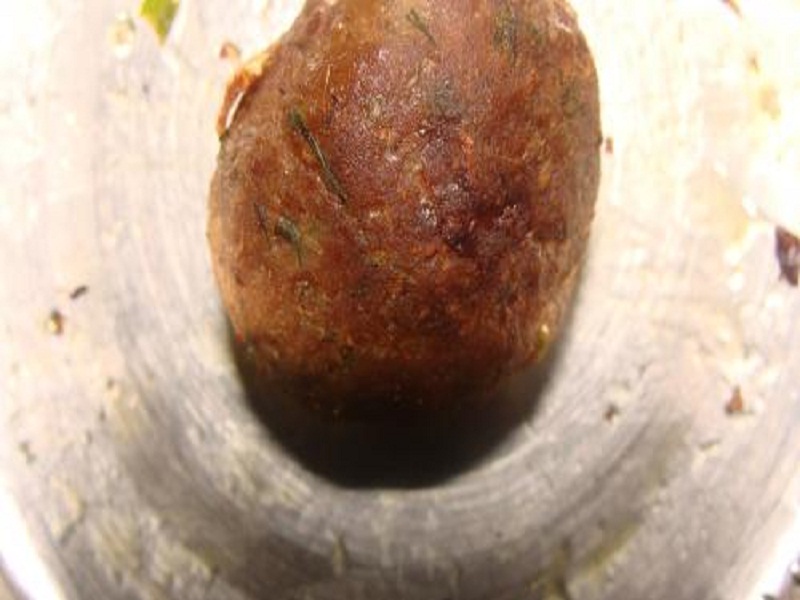 Ingredients
Ground beef

1 Pound

Potatoes

1 Cup (16 tbs)

, grated

Onion

2 Tablespoon

, minced

Parsley

1 Tablespoon

, minced

Salt

1⁄2 Teaspoon

Celery salt

1⁄2 Teaspoon

Pepper

1⁄4 Teaspoon

Cream

2 Tablespoon

Flour

1⁄4 Cup (4 tbs)

Parmesan cheese

3 Tablespoon

, grated

Shortening/Bacon drippings

3 Tablespoon
Nutrition Facts
Serving size: Complete recipe
Calories 2361 Calories from Fat 1598
% Daily Value*
Total Fat 178 g274.4%
Saturated Fat 63.8 g319.1%
Trans Fat 5.9 g
Cholesterol 352.7 mg
Sodium 2810.9 mg117.1%
Total Carbohydrates 97 g32.2%
Dietary Fiber 7.2 g28.7%
Sugars 14.3 g
Protein 102 g204.1%
Vitamin A 30% Vitamin C 115.8%
Calcium 65.8% Iron 48.5%
*Based on a 2000 Calorie diet
Directions
MAKING
1) Take a large bowl and combine in it meat, potatoes, parsley, onion, cream and seasonings. Mix until nicely blended.
2) Shape mixture into balls the size of marbles.
3) Take a bowl and combine cheese with flour.
4) Roll the balls in flour mixture.
5) Set the balls in refrigerator until chafing time.
6) Take a blazer pan and heat shortening in it.
7) Cook meat balls until brown. Make sure that you fry only as many at a time as can fit easily at the bottom of pan.

SERVING
8) Serve One-Bite Meat Balls (hors d'oeuvre) on toothpicks with a selection of relish, mustard and catsup.