»

Recipes

»

Oatmeal

»

Oatmeal Waffles
Oatmeal Waffles Recipe
This recipe can be used to make pancakes as well as waffles. Both are delicious because of their hearty, whole-grain flavor.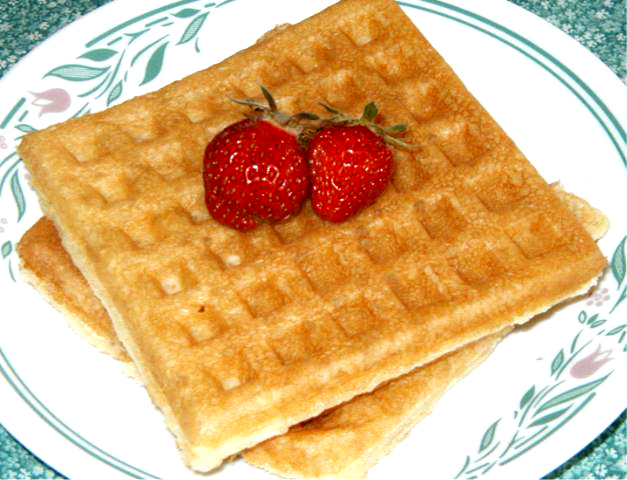 Ingredients
Eggs

2 Small

, beaten

Buttermilk

2 Cup (16 tbs)

1 cup quick-cooking oats

Molasses

1 Tablespoon

Vegetable oil

1 Tablespoon

Whole wheat flour

1 Cup (16 tbs)

Salt

1/2 Teaspoon

Baking soda

1 Teaspoon

Baking powder

1 Teaspoon

Milk
Directions
In a large bowl, mix eggs and buttermilk. Add oats and mix well. Stir in molasses and oil. Combine flour, balking soda, baking powder and salt; stir into the egg mixture. If batter becomes too thick, thin with a little milk. Pour about 3/4 cup batter onto a greased preheated waffle maker. Bake according to manufacturer's directions. To make pancakes: Drop batter by 1/4 cupfuls onto a hot greased griddle. Turn when bubbles begin to form on top of pancake.

These sound great! I use to make oatmeal pancakes that had flax and wheat germ in them so good. I should drag that reipe out - you make it up and can just add the liquid for smaller quantities. I really like crispy waffles-these could be good as a savoury meal too.
Posted on:
14 August 2007 - 8:07pm

This sounds great - I know what I'm having for breakfast...
Posted on:
24 July 2007 - 8:35pm