»

Recipes

»

European

»

Norwegian Potato Pancakes
Norwegian Potato Pancakes Recipe
Mashed Potato Pancake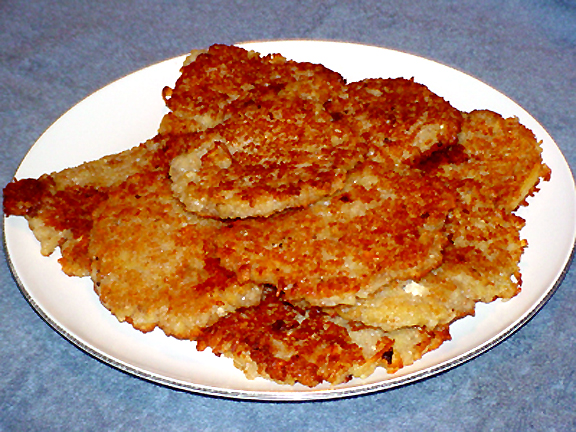 Ingredients
Flour

1 Cup (16 tbs)

Butter

Potatoes

1 Quart

, mashed

Brown sugar

Salt

To Taste
Directions
Add enough flour to mashed potatoes to make dough easy to handle.
Add small amount salt.
Knead dough on floured board just enough to mix.
Roll small portions of dough very thin, using enough flour to prevent dough from sticking.
Bake on un-greased griddle until lightly browned on both sides.
Spread pancakes with butter and sugar.