»

Recipes

»

Rice

»

Northwestern King Crab And Wild Rice
Northwestern King Crab And Wild Rice Recipe
Northwestern king crab and wild rice makes a simple and wholesome meal recipe. This dish is ready in few minutes and is just right for light but filing meal. Here is the recipe to make Northwestern king crab wild rice.
Crab and Rice Casserole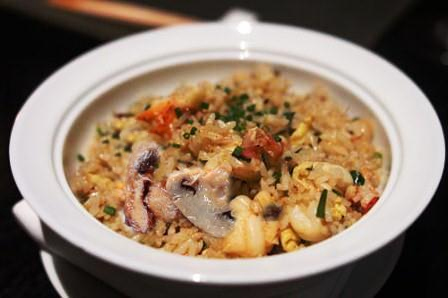 Ingredients
Long grain wild rice mix -1/2 pound

Golden mushroom soup-1 can

Cream

1/2 Cup (16 tbs)

Mushrooms

2 Can (10oz)

, sliced

Frozen King crab meat-1 1/2 pounds, thawed

Cheese

1 Cup (16 tbs)

, grated
Directions
MAKING
1)Cook rice as per package directions.
2)In a bowl, dilute soup with cream and add mushrooms mix well.
3)Take a casserole and layer rice, crab meat, soup mixture and cheese.
4)Repeat procedure, ending with cheese.
5)Cover the casserole and bake at 350 degrees for 30 minutes.
6)Remove the cover and bake until cheese browns lightly.

SERVING
7)Serve Northwestern king crab and wild rice hot.