»

Recipes

»

Pie

»

No-Bake Cheese Pie
No-Bake Cheese Pie Recipe
This simple No-Bake Cheese Pie is just the way any chef would make it. Follow this extremely simple and quick way to make this No-Bake Cheese Pie and WOW your friends and family!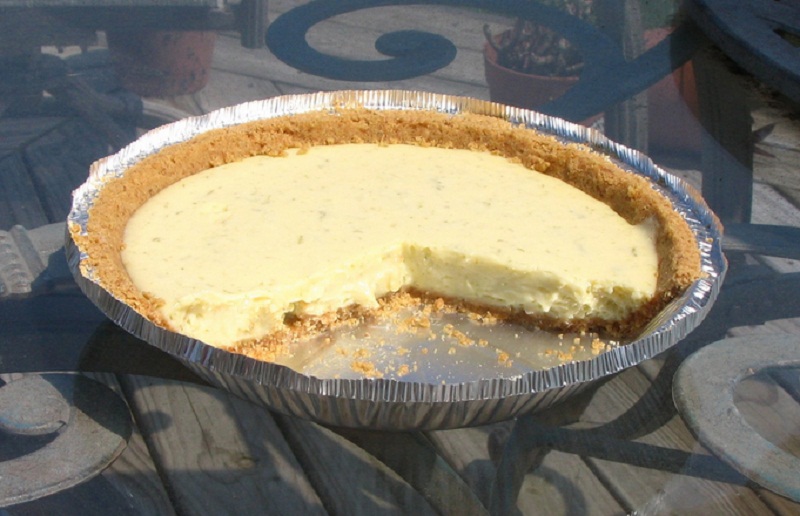 Ingredients
Gelatin envelope

1 Tablespoon

Sugar

1⁄2 Cup (8 tbs)

Salt

1⁄8 Teaspoon

Milk

1 Cup (16 tbs)

Cream cheese

16 Ounce

Lemon rind

1 Teaspoon

Lemon juice

1 Tablespoon

Heavy cream

1 Cup (16 tbs)

, whipped

Graham cracker crumb crust

9 Inch
Nutrition Facts
Serving size: Complete recipe
Calories 3094 Calories from Fat 2272
% Daily Value*
Total Fat 258 g397.2%
Saturated Fat 148.4 g741.9%
Trans Fat 0 g
Cholesterol 850.3 mg
Sodium 2022.2 mg84.3%
Total Carbohydrates 156 g52.2%
Dietary Fiber 1.1 g4.4%
Sugars 132.1 g
Protein 53 g106.9%
Vitamin A 190% Vitamin C 24.6%
Calcium 88.1% Iron 15.5%
*Based on a 2000 Calorie diet
Directions
Mix together gelatine, sugar and salt in saucepan.
Stir in milk.
Place over low heat, stirring constantly, until gelatine is-dissolved, about 3 minutes.
Remove from heat.
Cool.
Beat cream cheese, lemon rind and lemon juice together on high speed of electric mixer.
Gradually beat in gelatine mixture.
Chill until mixture mounds, about 15 minutes.
Fold in whipped cream.
Turn into crumb shell.
Chill until firm.
If desired, garnish with graham cracker crumbs.
Makes one 9-inch pie.
Image Courtesy :
http://www.flickr.com/photos/jimthompson/496436988/