»

Recipes

»

Nina's Steak And Mushroom Casserole
Nina's Steak and Mushroom Casserole Recipe
If you are bored of the usual, take delight in this super-delicious recipe for Nina's Steak and Mushroom Casserole. This Nina's Steak and Mushroom Casserole is perfect for a weekend special or to serve for special occasion. Finally you have something delicious, yet simple to make!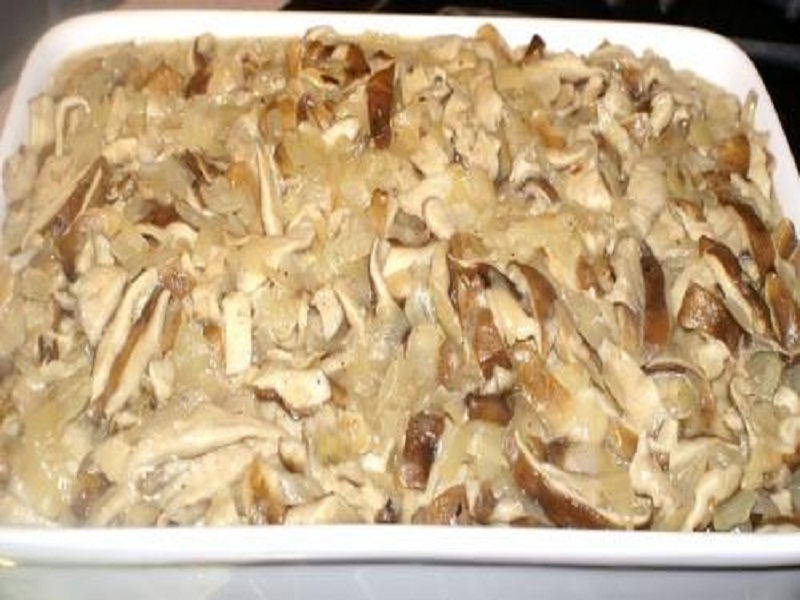 Ingredients
Steaks - 4 cubes

Bacon drippings - 4 tablespoons

Onions

2 Medium

, sliced

Mushrooms

1 pound

, sliced

Condensed cream of mushroom soup

1 Can (10oz)

Buttermilk

2/3 Cup (16 tbs)

Parsley

2 Tablespoon

, minced

Salt

1 Teaspoon

Pepper

1/4 Teaspoon

Dry mustard

1/4 Teaspoon

Potatoes

4 Medium

, sliced
Directions
GETTING READY
1) Preheat oven to 350° F.

MAKING
2) Take a skillet and heat drippings in it.
3) Add the steaks and cook until brown.
4) Remove the steaks from pan and add mushroom and onion slices to the skillet. Cook until tender.
5) Drain the steak and vegetables on absorbent paper.
6) Combine buttermilk, soup, parsley and seasonings.
7) Take a greased 2 1/2-quart casserole and place alternate layers of potatoes, onion, mushroom slices and steaks in it.
8) Pour a little soup mixture on each layer.
9) Bake in the oven for about 1 hour.

SERVING
10) Serve Nina's Steak and Mushroom Casserole hot.