»

Recipes

»

Cake

»

New Year's Cake
New Year's Cake Recipe
New Year's Cake is a mouth watering dessert recipe. I am sure this tasty and irresistible New Year's Cake will get you a lot of compliments!
New Years Cake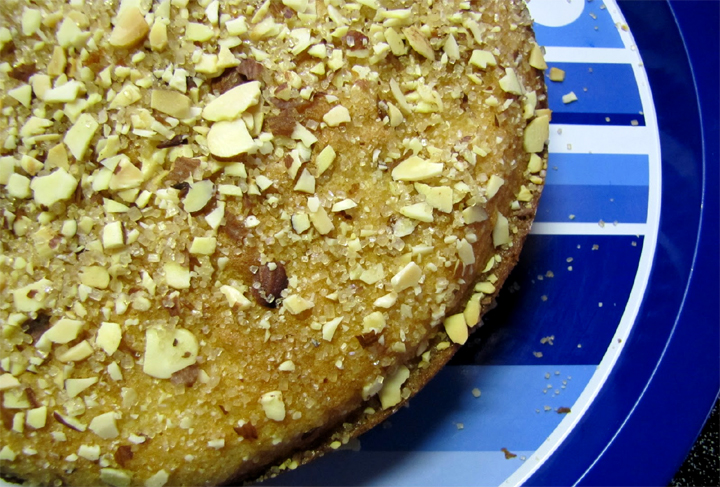 Ingredients
Butter

1/2 pound

1 cup lukewarm milk

Sugar

2 Cup (16 tbs)

Baking soda

1/2 Teaspoon

Flour

3 Cup (16 tbs)

1/2 lemon, juice of

Eggs

6

Chopped nuts

Baking powder

2 Teaspoon

Sugar
Directions
Cream butter and sugar together until light.
Add flour and stir until mixture is mealy.
Add eggs, one at a time, beating well after each addition.
Stir baking powder into milk and stir milk into the egg mixture.
Mix soda and lemon juice and stir in.
Mix well.
Pour barter into a greased layer cake pan 10 inches in diameter and 2 inches deep.
Bake in a moderate 350 degree oven for 20 minutes.
Sprinkle with nuts and sugar and continue baking for 20 to 30 minutes longer or until cake tests done.