»

Recipes

»

Chicken

»

NAIDU CHICKEN
NAIDU CHICKEN Recipe
I used to travel frequently to Bangalore by road with my family,we never miss a particular eat out place called Naidu Hotel on Bangalore Highway.They serve an amazing chicken fry which is so good with hot plain rice.I tried the same thing at home and the result turned out close to the real one.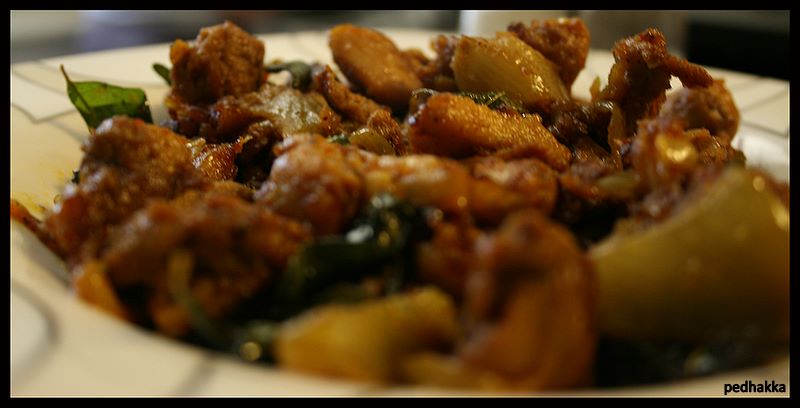 Ingredients
Turmeric powder

1/4 Teaspoon

Chili powder

1/2 Teaspoon

Chicken pieces

1/2 Kilogram

, cut into cubes

Oil

4 Tablespoon

Curry leaves

1/4 Cup (16 tbs)

Garlic

5 Clove (5gm)

, crushed

6 Green Chillies cut lengthwise

Onions

1 Cup (16 tbs)

, chopped

Garam masala

1 Teaspoon

Salt

To Taste
Directions
1.Mix turmeric,chilli powder,salt and Chicken pieces 1/2 hr before cooking.
2.Heat oil,add curry leaves,garlic,green chilies and onions.Fry till golden brown.
3.Add the marinated chicken,garam masala and fry it on medium heat until the chicken gets totally cooked.And when oil separates turn off the heat.