»

Recipes

»

Custard

»

Mustard Custard
Mustard Custard Recipe
This is a brilliant Mustard Custard recipe!. This tasty Mustard Custard is a favorite amongst my friends. Try the Mustard Custard and you will understand why!
Mustard Custard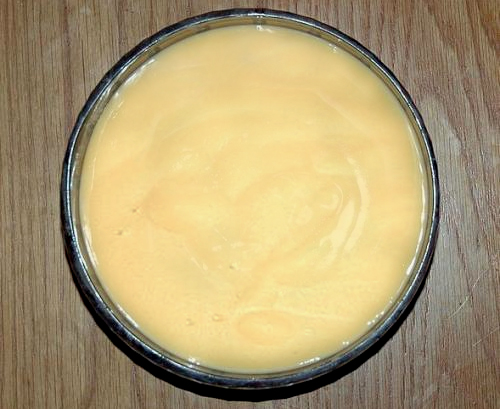 Ingredients
English mustard

1/2 Cup (16 tbs)

White wine vinegar

1/2 Cup (16 tbs)

Dry vermouth

1/4 Cup (16 tbs)

Sugar

3/4 Cup (16 tbs)

Eggs

2

, Well beaten
Directions
In a small bowl, mix together the mustard, vinegar, and vermouth and let it stand covered overnight.
The next day, add the sugar and beaten eggs and mix well.
Transfer the mixture to the top of a double boiler and cook over boiling water, stirring constantly with a spoon or whisk, until thickened, about 3 to 5 minutes.
Remove the insert from the heat and continue stirring until the steaming stops.