»

Recipes

»

Mushroom

»

Mushrooms Polonaise
Mushrooms Polonaise Recipe
Appease your growling stomach with this impressively delicious recipe for Mushrooms Polonaise. Believe, this Mushrooms Polonaise doesn't take much of your time, but is appetizingly inviting to indulge your taste-buds!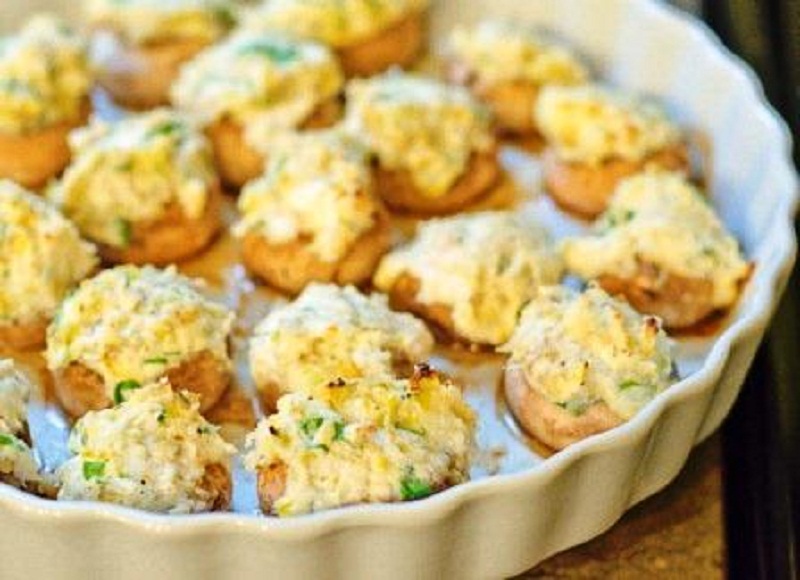 Ingredients
Medium uniform size mushrooms - 1 pound, wiped with a damp cloth and with stems removed and chopped

Parsley

2 Tablespoon

, minced

Chives

2 Tablespoon

, minced

Worcestershire sauce

1 Teaspoon

Butter/Margarine

3 Tablespoon

Garlic

1 Clove (5gm)

Salt

1/2 Teaspoon

Pepper

1/4 Teaspoon

Sour cream

1 Cup (16 tbs)

Buttered toast for serving
Directions
MAKING
1) Take a bowl and combine together chopped mushroom stems, Worcestershire sauce, chives and parsley.
2) Stuff the mixture inside mushroom caps.
3) Take a blazer pan and heat butter in it. Add garlic clove and mushroom caps with the stuffed side down.
4) Sauté for about 3 minutes.
5) Turn carefully and cook until tender,
6) Discard garlic and sprinkle with pepper and salt.
7) Fold in sour cream and heat through.

SERVING
8) Serve immediately on buttered toast.