»

Recipes

»

Sauce

»

Mushroom And Tomato Sauce
Mushroom and Tomato Sauce Recipe
This mushroom and tomato sauce is delicately flavored with onion and grape juice stock. Serve this mushroom and tomato sauce with pasta or any of your favorite vegan delicacies.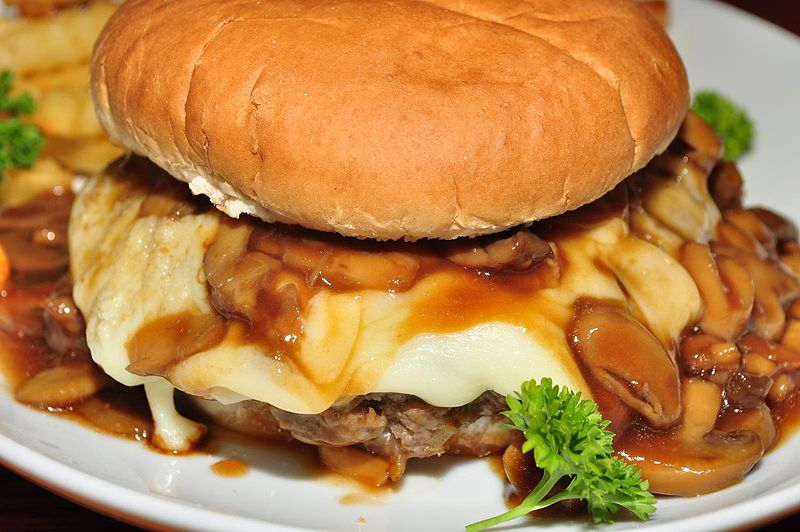 Ingredients
Salt

To Taste

Pepper

To Taste

Tomato paste

1 Small

(italian)

Onion

1

, chopped

Mushrooms

1⁄2 Pound

Basil

1 Tablespoon

Garlic

1 Clove (5 gm)

, crushed

Sugar

1 Tablespoon

Oil

2 Tablespoon

Grape juice stock/Water

1⁄2 Cup (8 tbs)
Nutrition Facts
Serving size: Complete recipe
Calories 508 Calories from Fat 274
% Daily Value*
Total Fat 31 g47.8%
Saturated Fat 4.1 g20.3%
Trans Fat 0 g
Cholesterol 0 mg
Sodium 425.4 mg17.7%
Total Carbohydrates 55 g18.3%
Dietary Fiber 5.1 g20.4%
Sugars 41.6 g
Protein 9 g18.7%
Vitamin A 16% Vitamin C 84.9%
Calcium 8.3% Iron 11.9%
*Based on a 2000 Calorie diet
Directions
MAKING
1. In a heavy pan, heat oil.
2. Add chopped onions and fry it till it is light brown in color.
3. Add mushrooms and cook for few minutes.
4. Add grape juice. Let it simmer until the quantity is reduced by half.
5. Add tomato paste, basil, seasonings and sugar with enough stock or water so that the sauce is of a creamy consistency.
6. Add crushed garlic and let it simmer very slowly for 20 minutes.

SERVING
7. Serve mushroom and tomato sauce hot with spaghetti or vegetables. Serve it on toast for breakfast or supper dish.
Image Courtesy :
http://commons.wikimedia.org/wiki/File:Grilled_cheese_with_mushroom_sauce_and_burger_(4572089642).jpg