»

Recipes

»

French
Mornay Sauce Recipe
Mornay Sauce is an amazingly delicious mouth watering side dish recipe. Serve it at your dinner party; I bet you will have a huge fan following for this one!
Creamy Mornay Sauce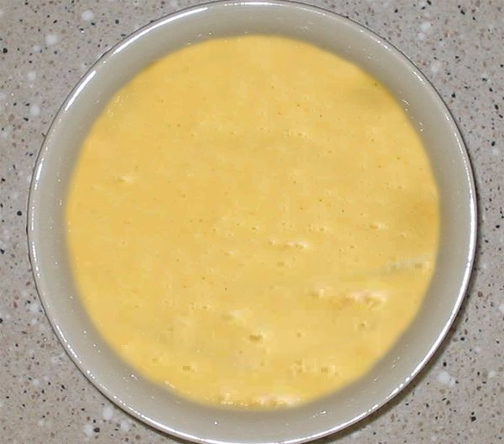 Ingredients
Butter

4 Tablespoon

All purpose flour

4 Tablespoon

Milk

2 Cup (32 tbs)

Salt

1⁄2 Teaspoon

White pepper

1⁄4 Teaspoon

Worcestershire sauce

1 Teaspoon

Parmesan cheese

1⁄3 Cup (5.33 tbs)

, grated
Nutrition Facts
Serving size: Complete recipe
Calories 1058 Calories from Fat 641
% Daily Value*
Total Fat 73 g111.7%
Saturated Fat 44.8 g224.1%
Trans Fat 0 g
Cholesterol 196.9 mg
Sodium 1740.6 mg72.5%
Total Carbohydrates 72 g24.2%
Dietary Fiber 1.9 g7.8%
Sugars 24.7 g
Protein 33 g66.6%
Vitamin A 41.9% Vitamin C 1.5%
Calcium 93.8% Iron 20.3%
*Based on a 2000 Calorie diet
Directions
Melt butter over medium heat in a heavy saucepan.
Add flour.
Cook, stirring constantly, 4 to 5 minutes.
Still stirring, preferably with a whisk or a wooden spoon, slowly pour in the milk.
Simmer sauce 20 to 25 minutes, stirring occasionally to prevent scorching.
Season with salt and pepper, add Worcestershire and grated cheese.
Simmer 5 minutes longer, stirring frequently.
If completed sauce is thicker than desired, thin out with small additions of milk.