»

Recipes

»

Indian

»

Paratha

»

Mooli Ka Paratha
mooli ka paratha Recipe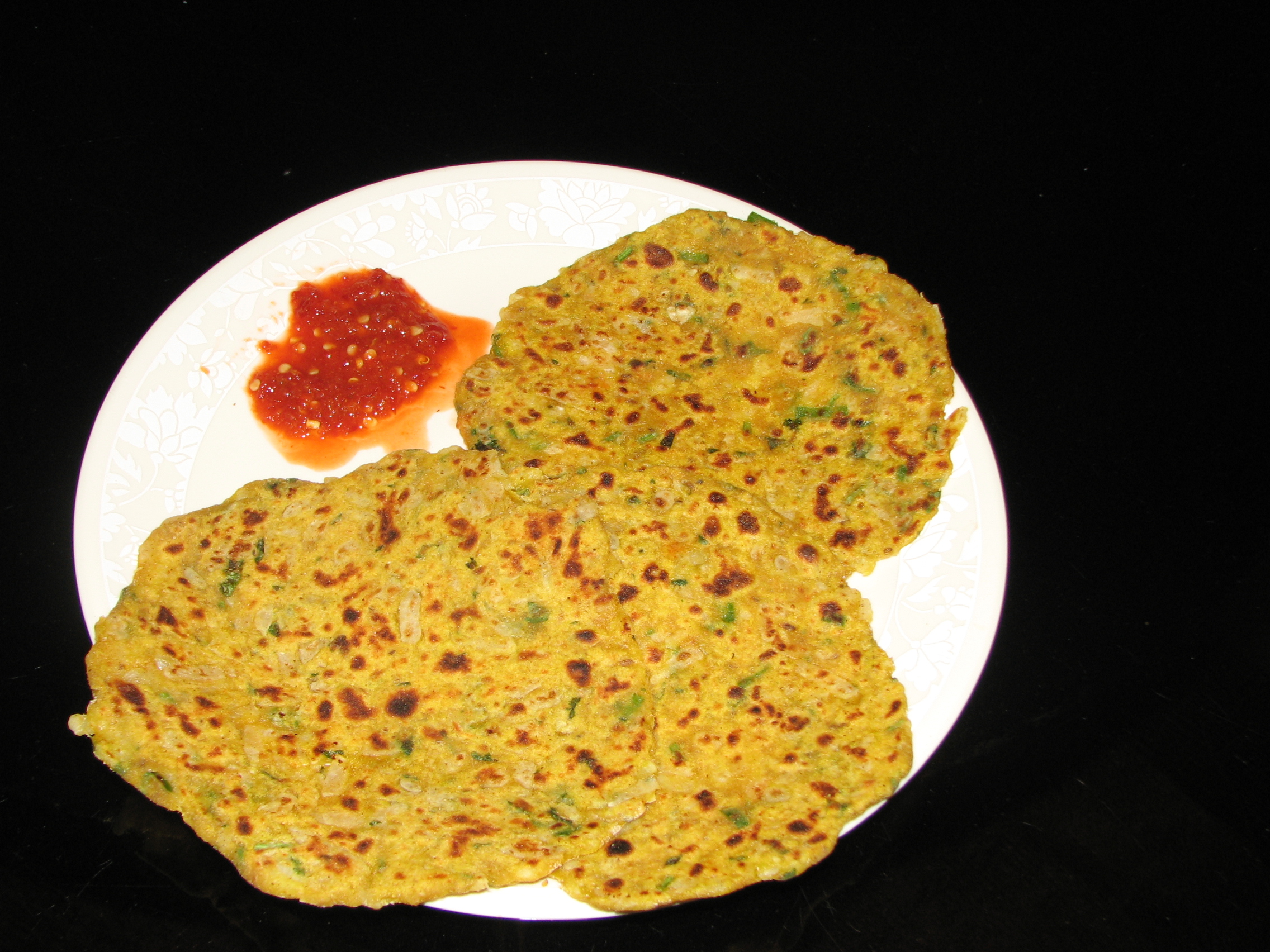 Ingredients
Whole wheat flour

2 Cup (32 tbs)

Grated white radish

2 Medium

(mooli)

Finely chopped green chilies

2

Ginger garlic paste

1 Teaspoon

Finely chopped coriander

2 Tablespoon

Ajwain

1⁄2 Teaspoon

Cumin powder

1⁄2 Teaspoon

(jeera powder)

Coriander powder

1⁄2 Teaspoon

Turmeric powder

1⁄2 Teaspoon

Salt

To Taste

Oil

2 Tablespoon

(for sauteing)
Directions
Wash ,then skin and grate the radish.
Now add all the ingredients together and about 1/2 tbspn oil in the flour (from flour to salt ).
Knead the dough well .(will not need water as the radish has water content ).
Divide the dough into equal sized balls.
Roll out the dough ball into round shape with the help of little flour.
Now heat the tawa or griddle and place the paratha and add oil to all sides.
Turn it up and cook till its done.
Serve hot with pickle ,sauce or raita.

Love Mooli Paratha..Nice Pic.
Posted on:
18 November 2007 - 12:01am

My daughter loves Mooli Paratha a lot. Ajwain is really important in this recipe since Mooli could make you fly :) But my daughter doesn't like to bite into ajwain seeds or green jeera . So I came up with a better idea. I add spice extracts. They mix very well and you don't get those spice pockets. But I do press some cilantro in the roti just before putting it on the pan to make the roti look nice and yummy.
Posted on:
15 November 2007 - 2:52pm